The Metta fully embraces it's literal meaning: A sincere wish for the welfare and genuine happiness of all beings, without exception. The Metta binding is an all terrain, feel-good binding with a medium flex that provides a great foundation to ride strong, with confidence. A responsive, yet forgiving, nylon highback and chassis, paired with a Mervin Made Boron Fiber Flex Control Drive Plate, light form toe strap and IMEVA Power Ankle Strap come together for a fully cohesive Flex Control Advantage.

BLACK - JESSA GILBERT
Jessa Gilbert brings the magic of the mountains she thrives in to this single line drawing on the Flex Control Drive Plate. Black and red, power colors for a power binding.

WHITE - QUINCY QUIGG
Quincy Quigg art on a Metta? That is genuine happiness for all beings. The same mountain art featured on the Women's LIB Glider easily glides into the Metta and radiates goodwill to all.

Boron Fiber Drive Plate
Boron Fiber, Poly Core and Eco-Sublimated top sheet material create a medium flex pattern for a broad range of conditions.
Nylon Highback
Engineered Nylon Polymer has a medium flex which is best for all around riding conditions.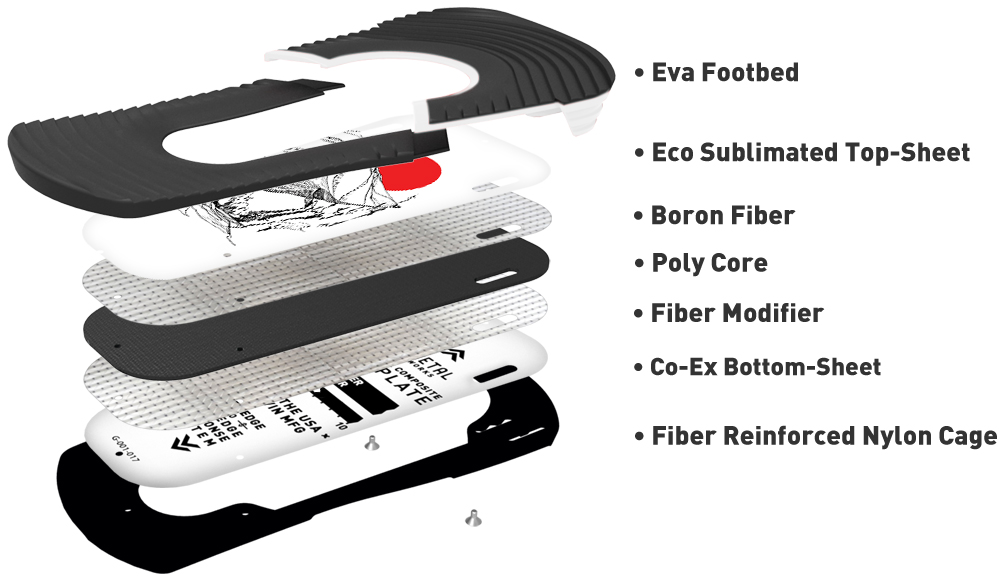 Size Chart
Size
Boot Size
M
US W 5-8
L
US W 9+
You might also like