FLEX CONTROL DRIVE PLATES
Fiberglass panels in the footbed create specific flex patterns similar to your snowboard for personalized binding response. The dynamic energy of the advanced composites gives you a flex control advantage like no other binding can.
[Patented Technology #9844718]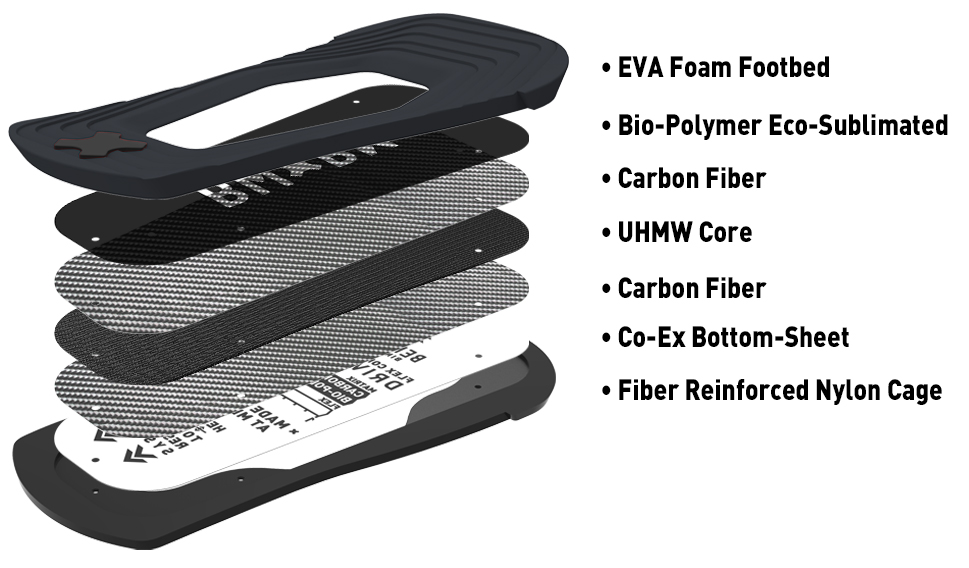 THE REVOLUTIONARY CUBE
The BMBW Revolutionary Cube is the worlds fastest tool free forward lean adjuster. Simply spin cube for the desired forward lean angle. It's fool proof. Angle Range: 10°, 14°, 18°, 22°. Easily adjust and experiment while on the hill. Urethane skateboard wheel construction absorbs shock and vibration. Visual indicators let you know angle selected.
FASTEST AND EASIEST FORWARD LEAN ADJUSTER EVER
DUAL DUROMETER URETHANE DAMPENING
FOUR DIFFERENT ANGLES: 10°, 14°, 18°, 22°
FOUND ON ALL MODELS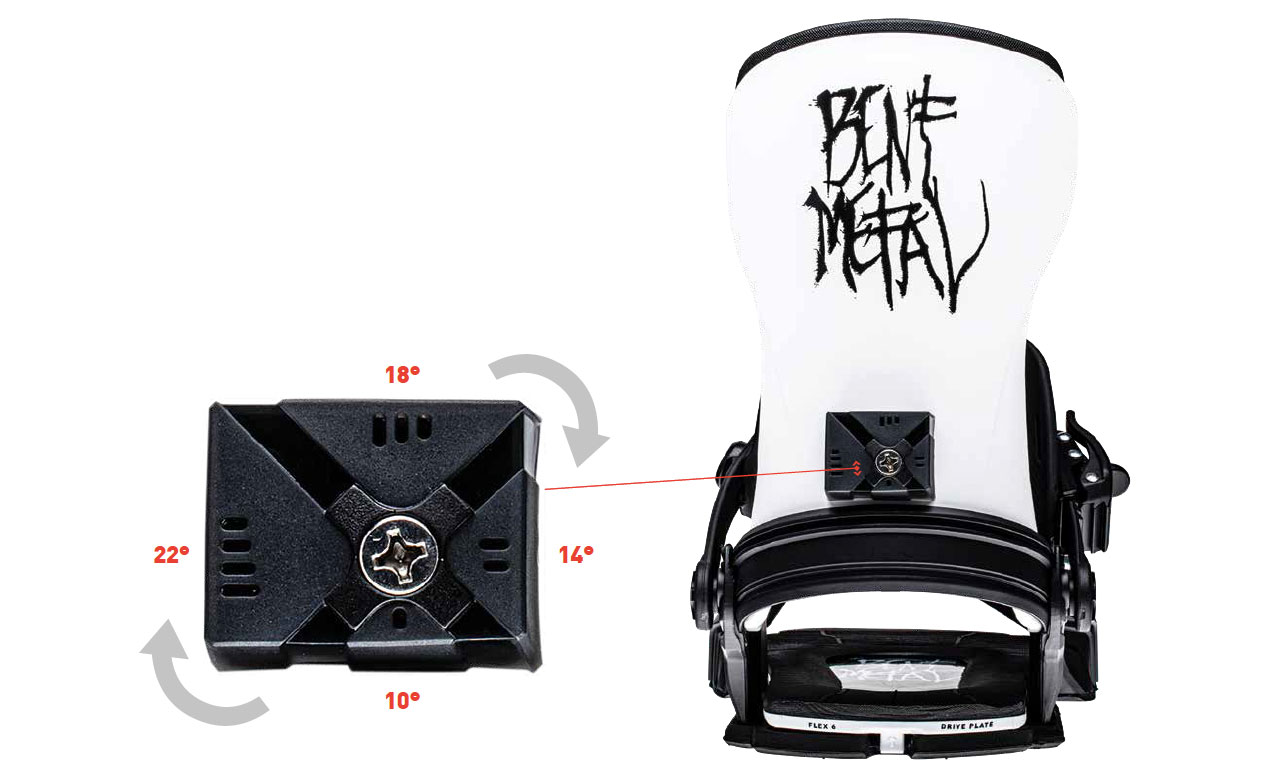 BINDING WORKS CHASSIS SYSTEMS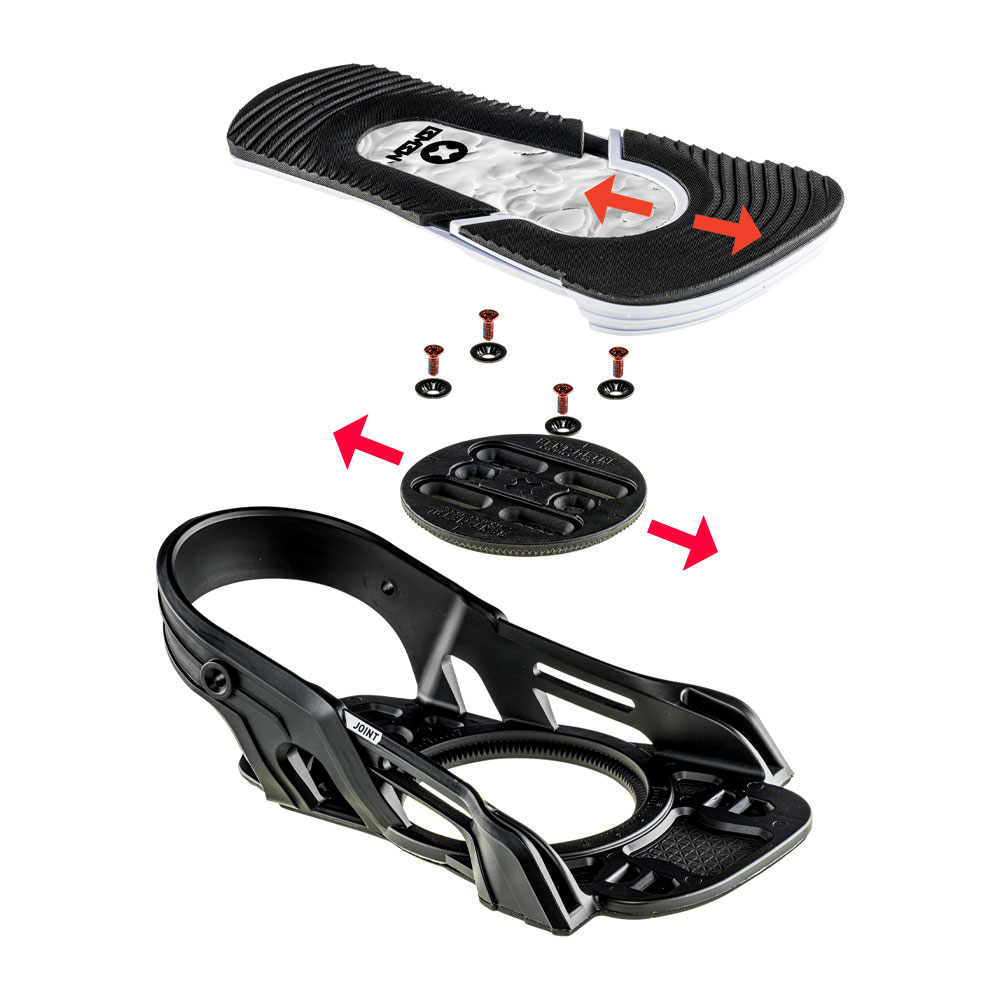 UNI-BODY CHASSIS

DUAL BAND ANKLE STRAPS
Our unique Dual Band ankle strap design uses a firm central "Power Band" to transmit rider input to the board, while a larger and softer "Flex Band" enables the boot to articulate for a larger range of expression and increased comfort. The overlapping materials create transition zones and fuse to form a uniquely tuned response and comfort level not achieved in a single material strap.
Two bands with different Flex and Power properties fuse for maximum comfort and tuned response
Individually shaped Power Bands tune response to excel during different riding conditions and styles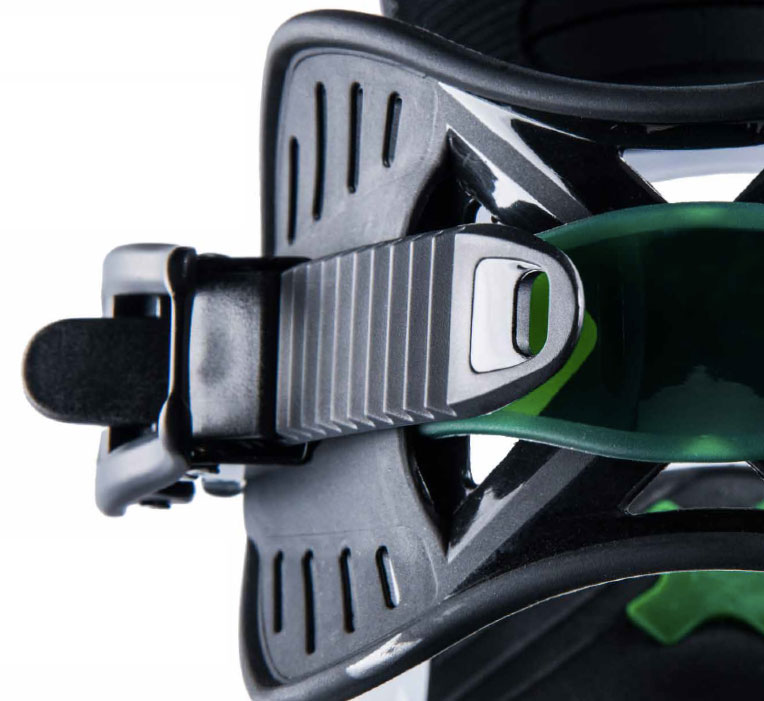 BINDING WORKS ANKLE STRAPS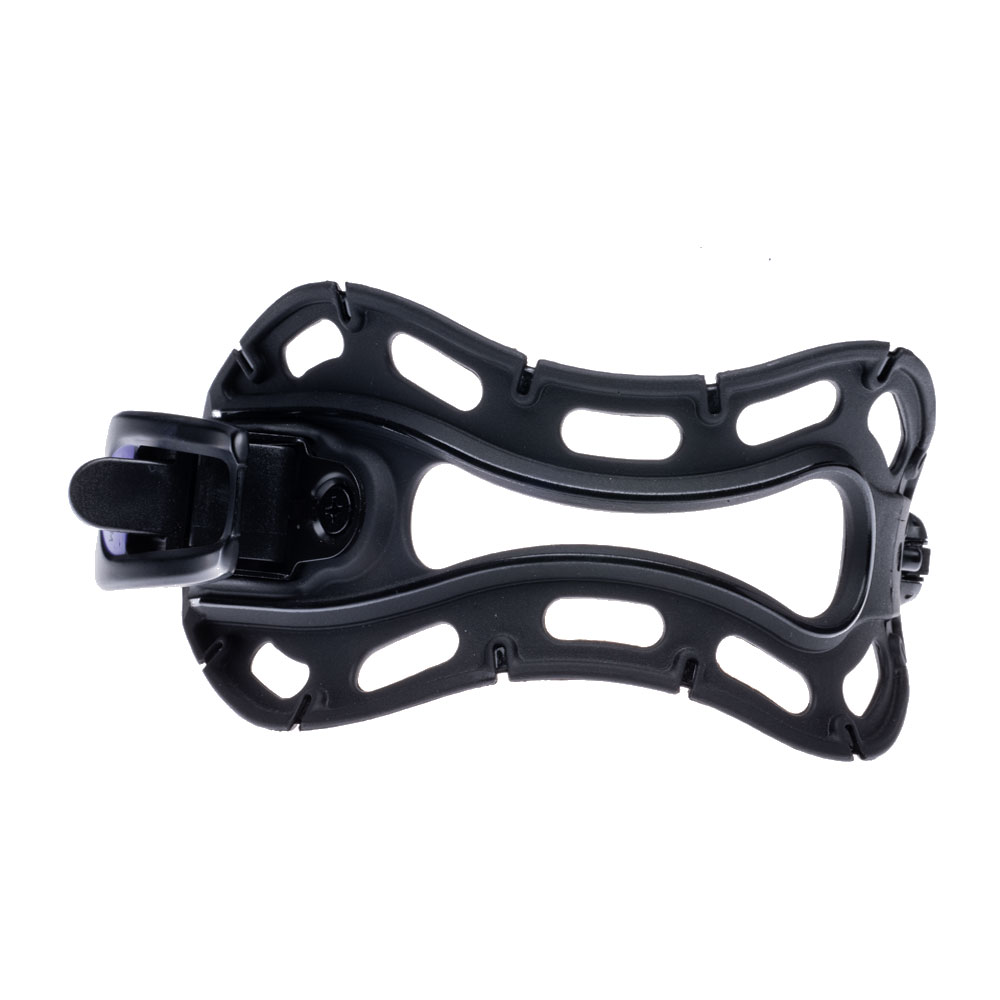 MOBILITY ANKLE STRAP
A 3-Dimensional architectural structure design creates comfort and performance in an intricate yet simple form. Strategic coring enables strap to flex for mobility and comfort while integrated power ridges provide response and accurate feedback.
Lightweight, with increased flex freestyle mobility
3-D architectural structure. TPU elastomer provides a comfortable and forgiving ride
Bolt model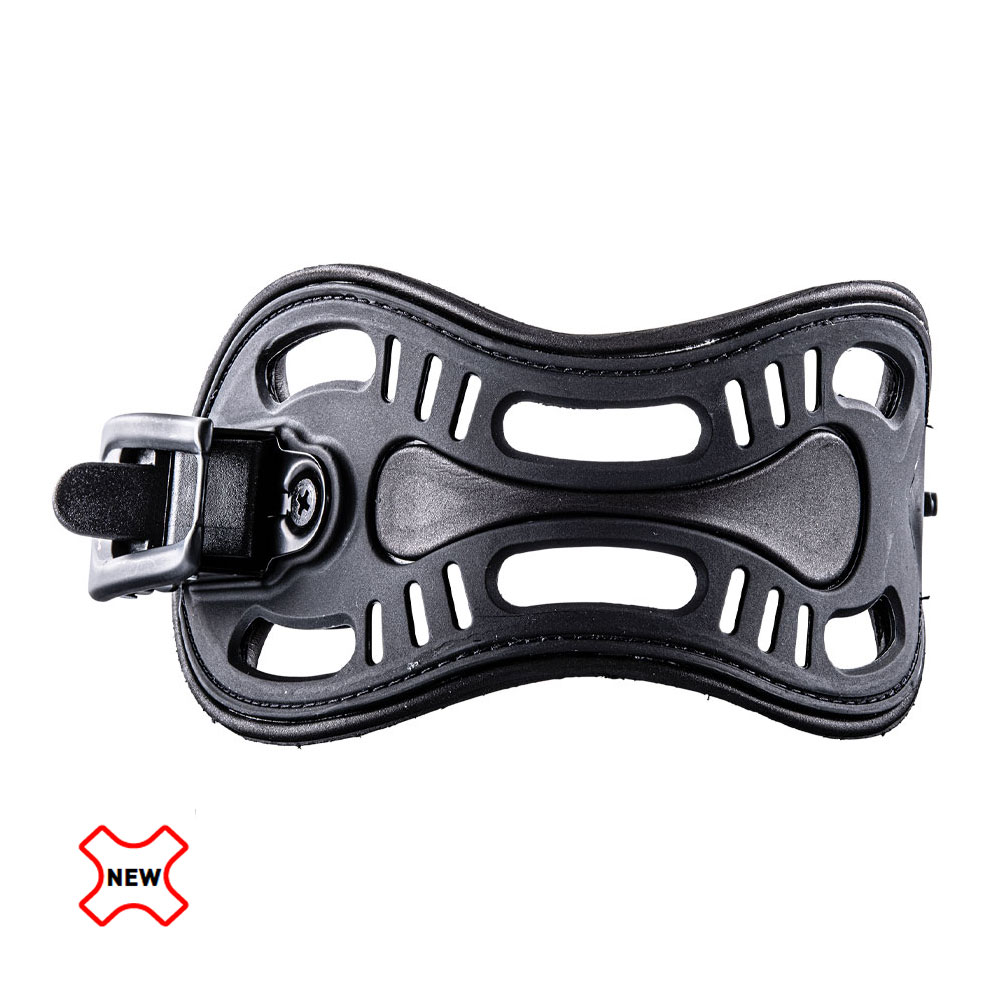 POWER FLEX ANKLE STRAP
Formulated for performance and comfort. Built simple for durability, formed EVA foam pads are meshed with a light and strong structural core. Perimeter of strap flexes with your boot so you never have uncomfortable pressure points. Ankle straps are stripped down to the bare essentials for lightweight, comfort and function.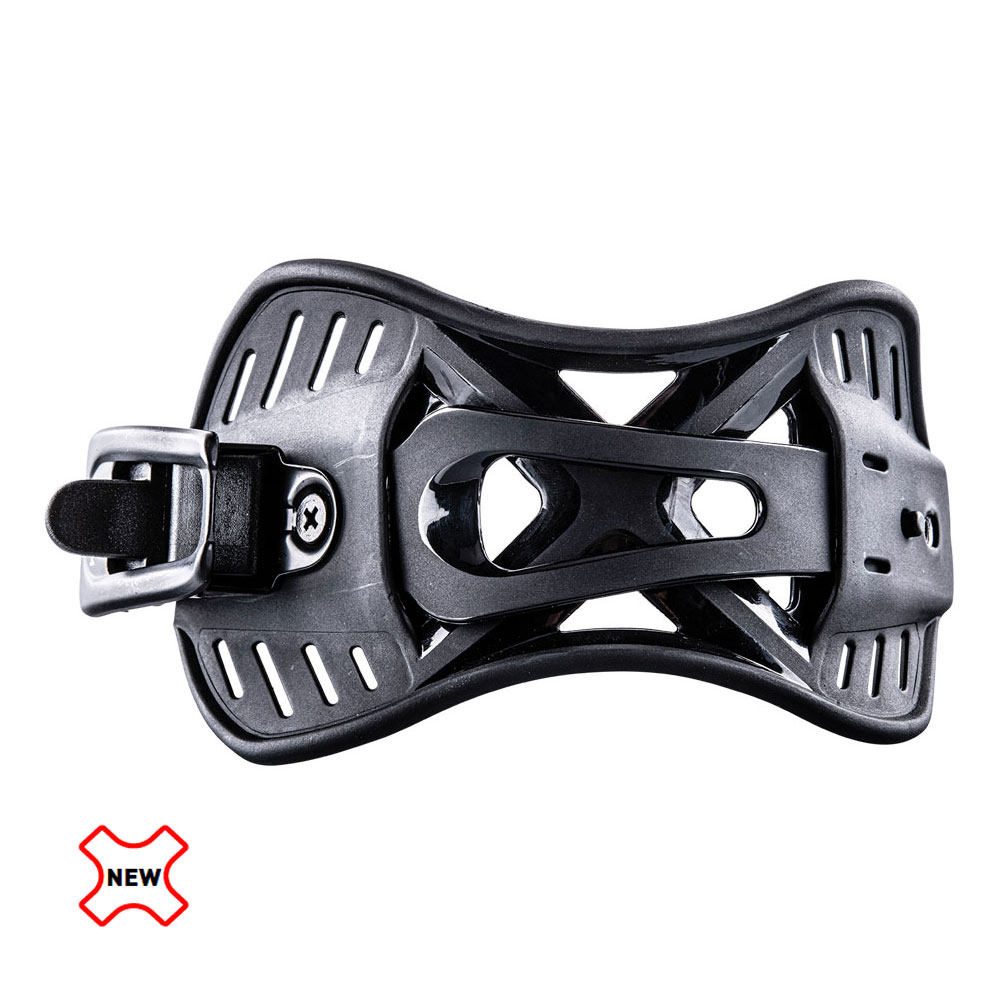 DUAL BAND ANKLE STRAP (SOFT ASYM)
Freestyle specific properties are shaped into this power band by combining a soft flexing compression window with a narrowed medial side for unimpeded mobility offset by a more supportive lateral side to keep you centered and stick landings.
Soft aysmetric power band
Aysm shaped cored compression window for freestyle movement and support
Logic model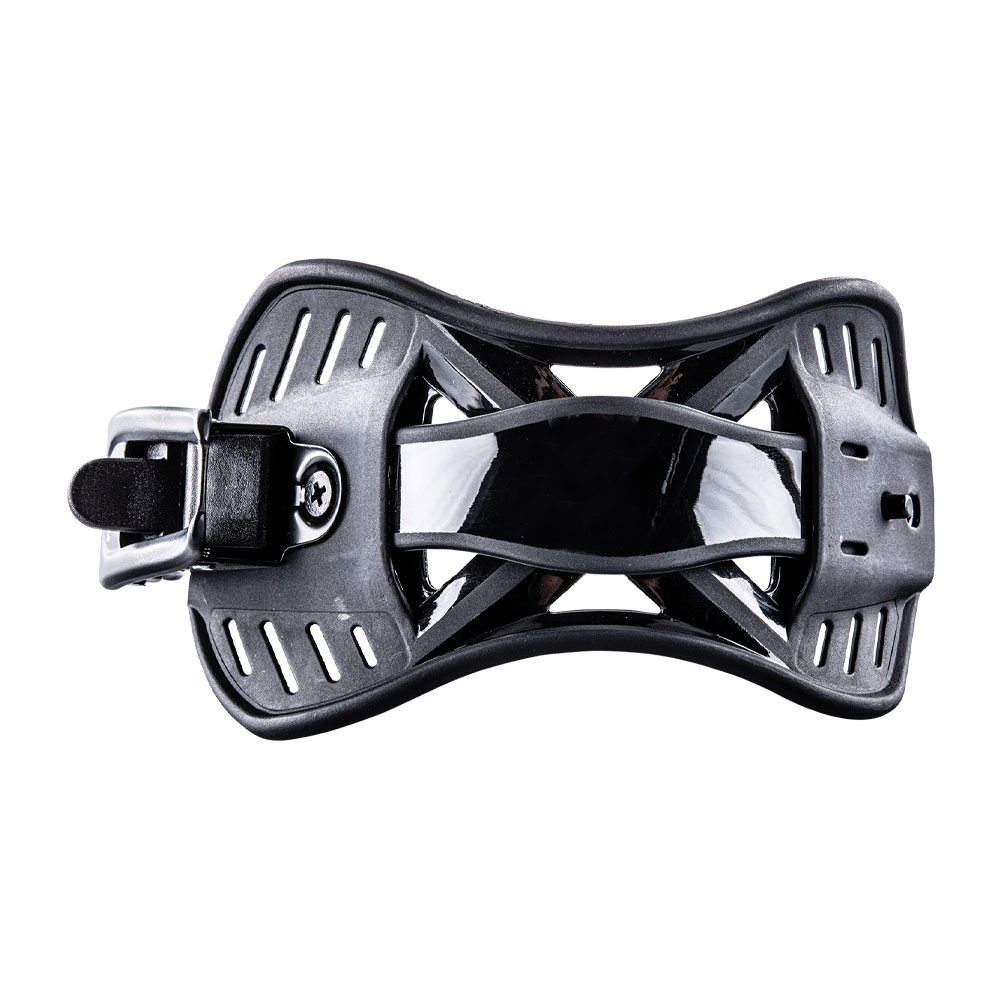 DUAL BAND ANKLE STRAP (MEDIUM)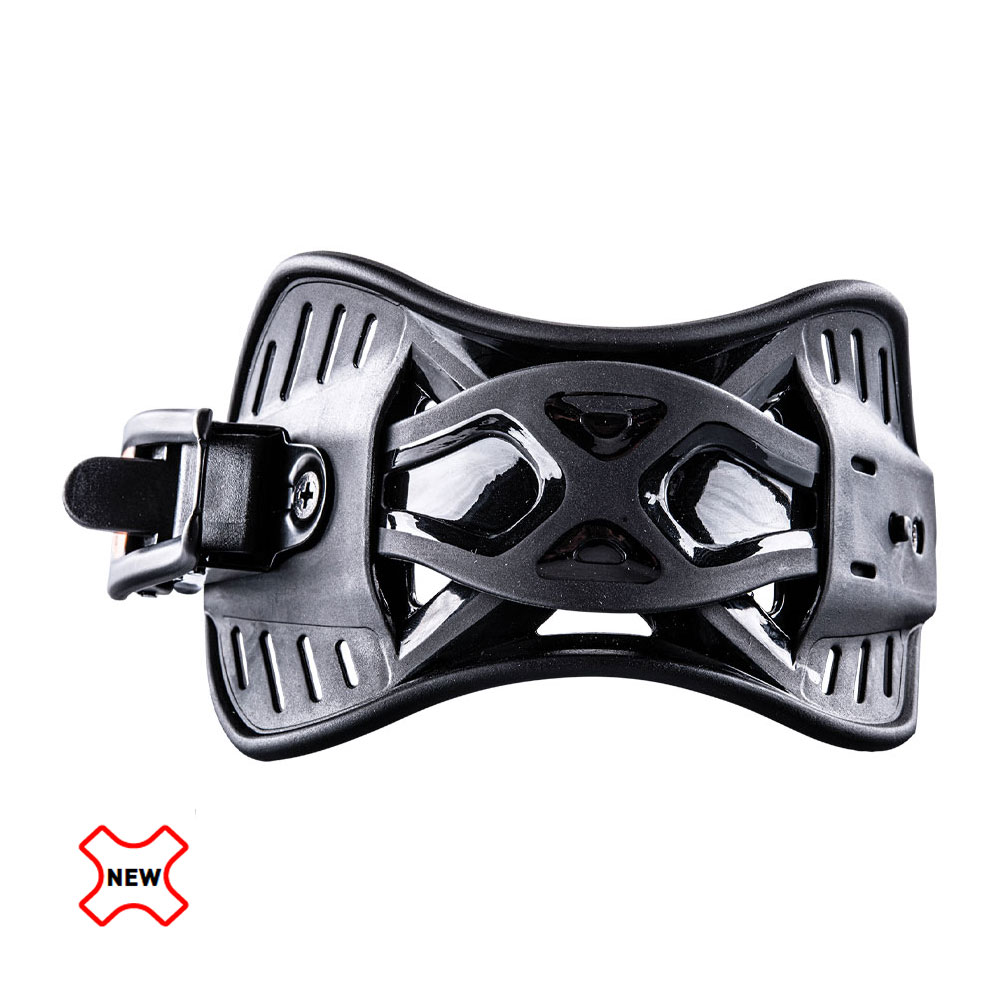 DUAL BAND ANKLE STRAP (STIFF)
A larger surface area with supportive structural ribs increases response and adds precision during powerful riding at higher speeds.
Stiff power band
Large surface area with 3-D structure reinforcement
Solution model

BINDING WORKS TECHNOLOGY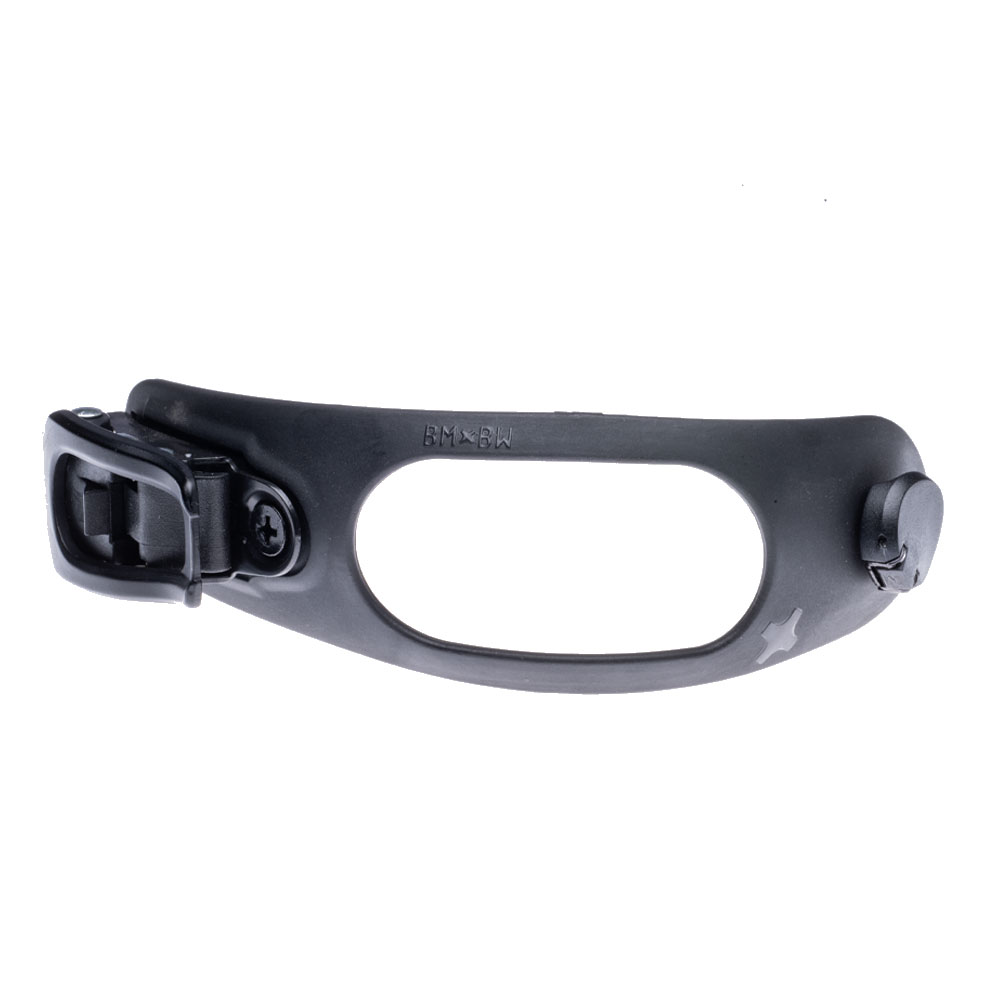 LIGHT FORM TOE STRAP
Low profile design forms precise geometry for maximum fit and feather weight
Bolt, Joint, Metta models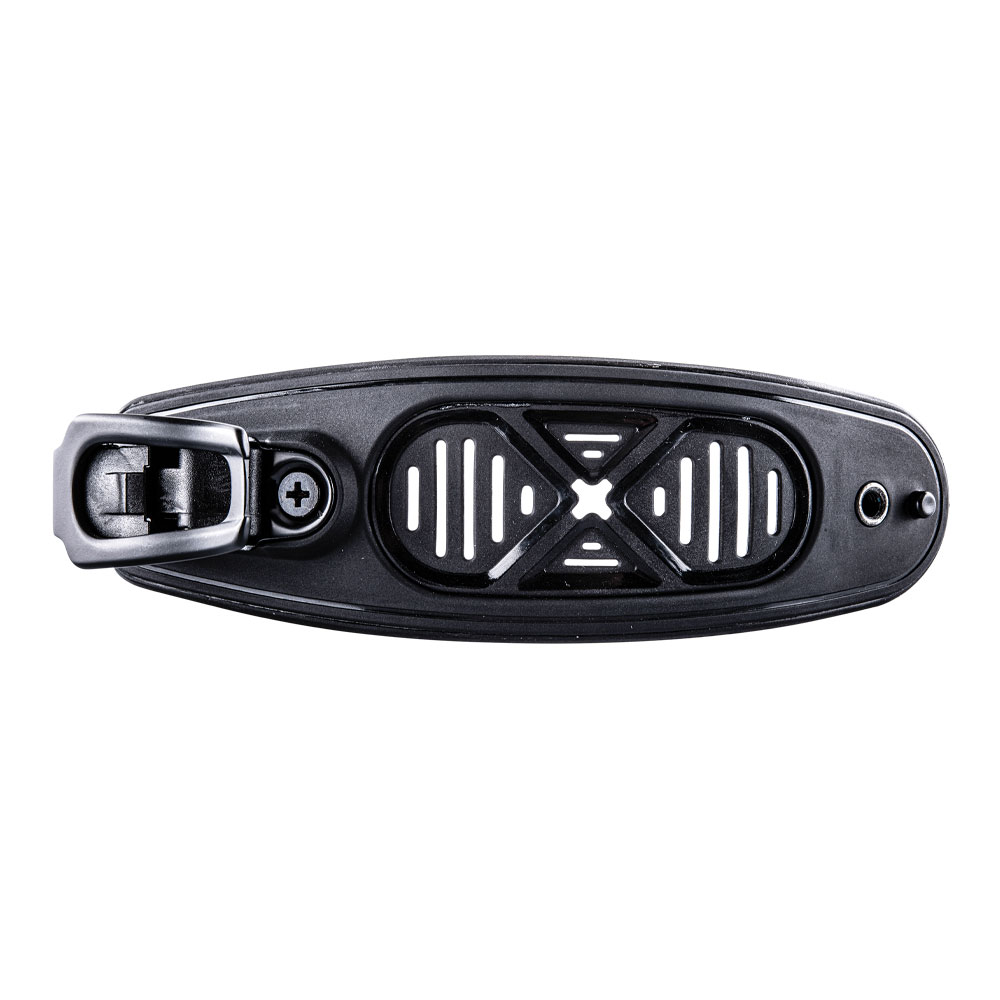 GRIP FORM TOE STRAP
Secondary flexible panel forms to any boot for maximum grip
All models except Bolt, Metta, Joint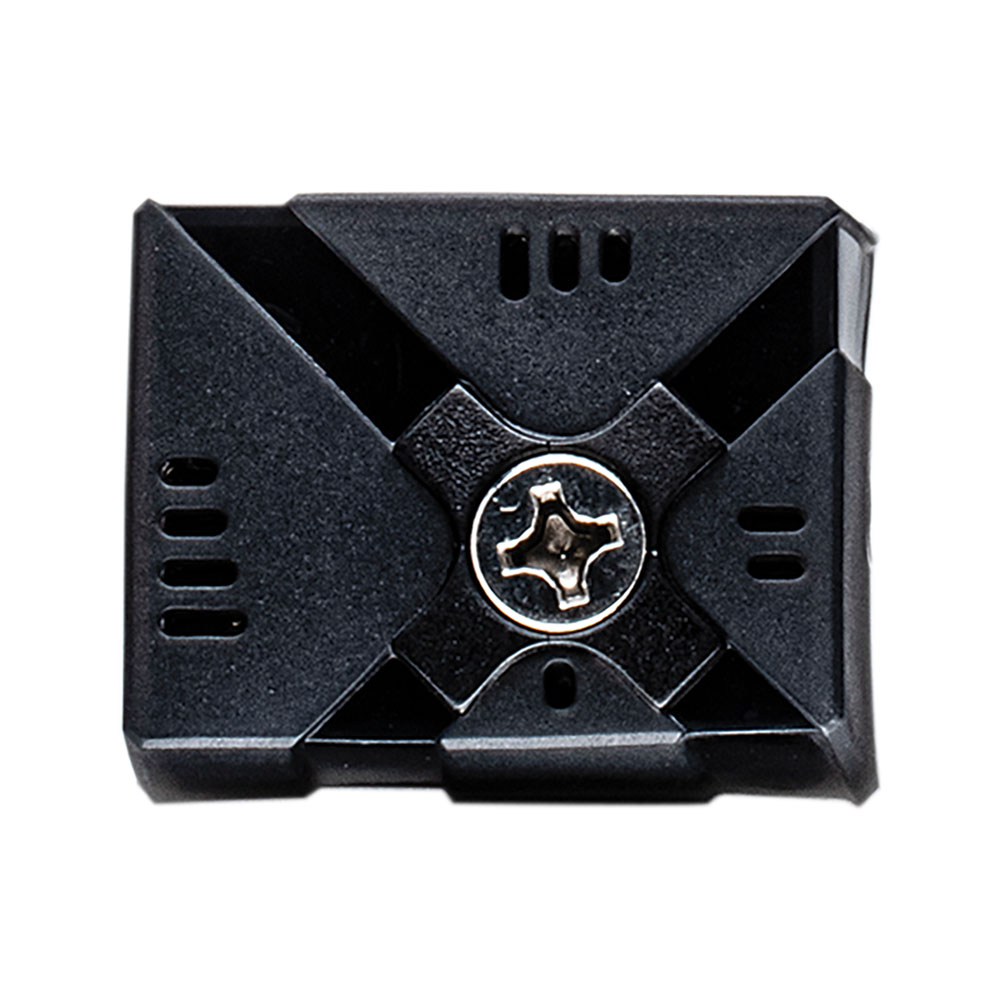 THE CUBE
Fastest and easiest forward lean adjuster ever
Dual durometer urethane dampening
Four different angles: 10°, 14°, 18°, 22°
All models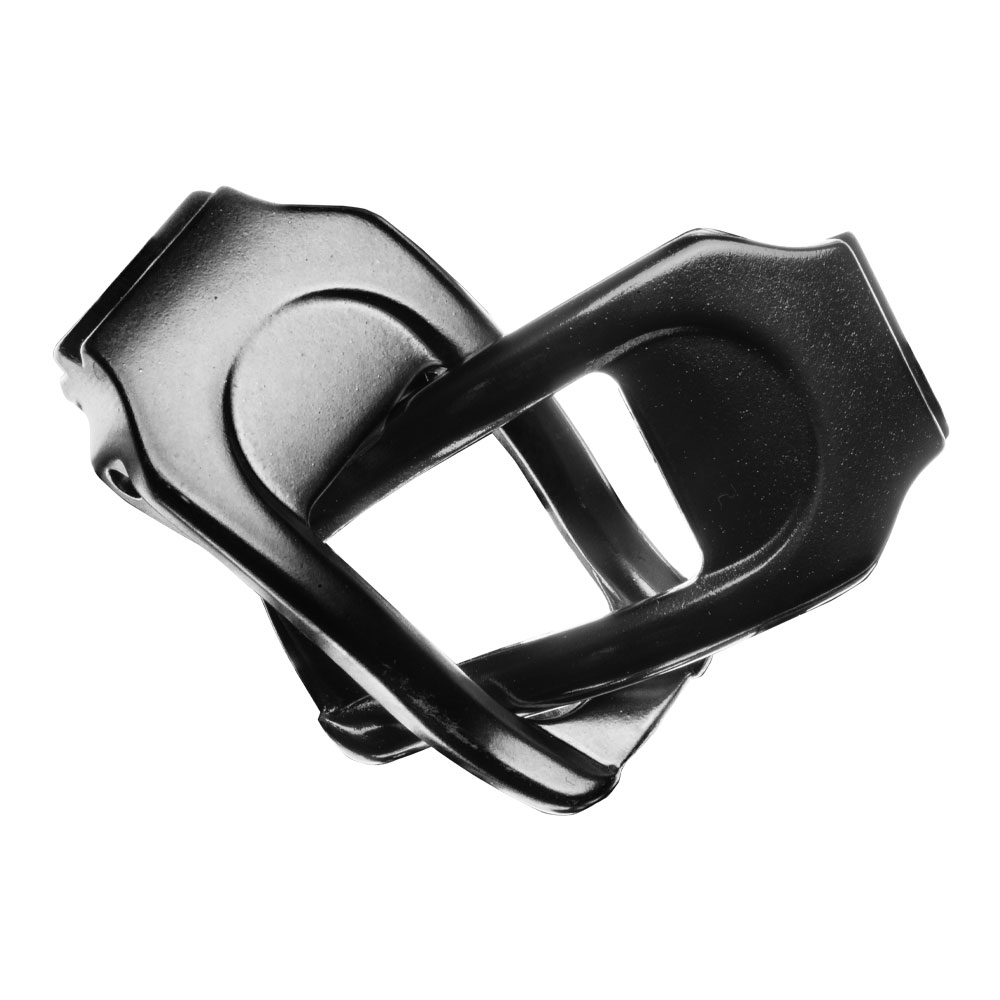 FORGED ALUMINUM BUCKLES
Hardened for ultimate strength
Lightweight with smooth entry and release
All models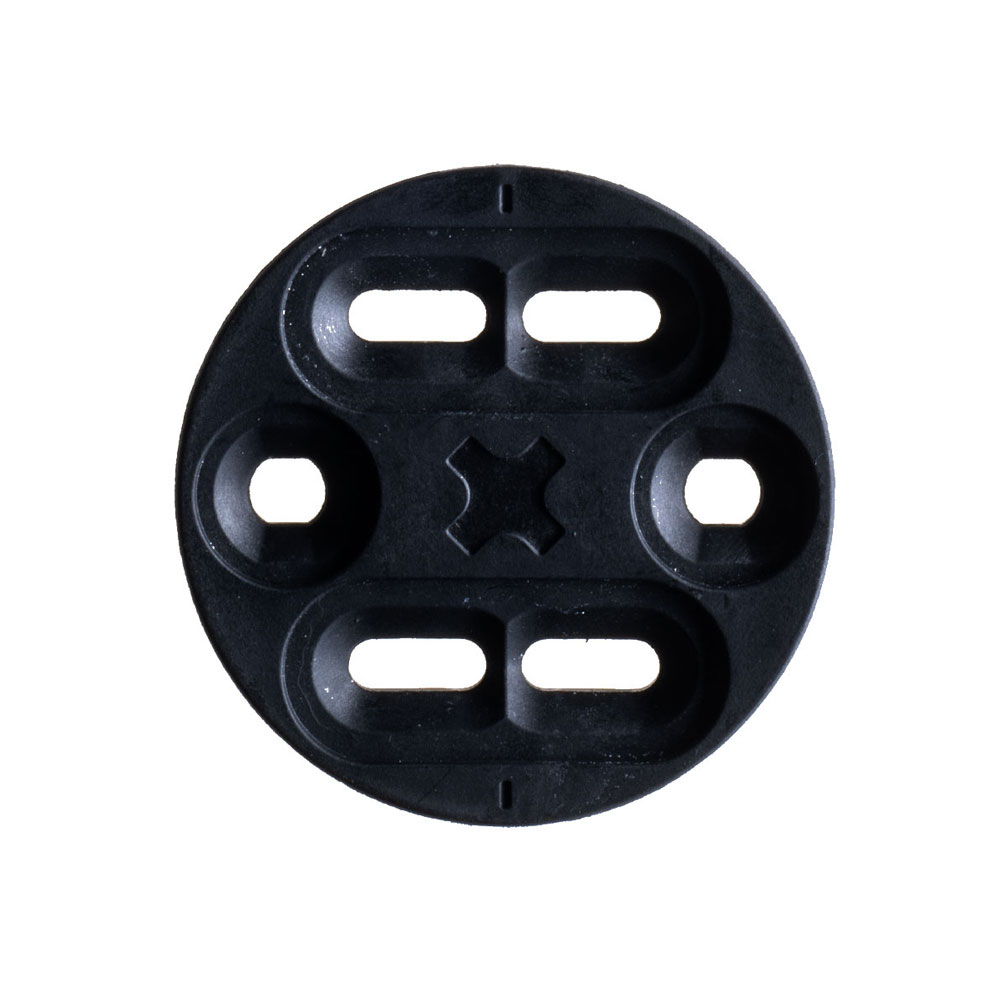 SMALL PIVOT DISK
2x4 and Channel™ mounting pattern compatibility
Reduced size, increases true board flex zone and drive plate power
Logic, Transfer, Solution, Forte Models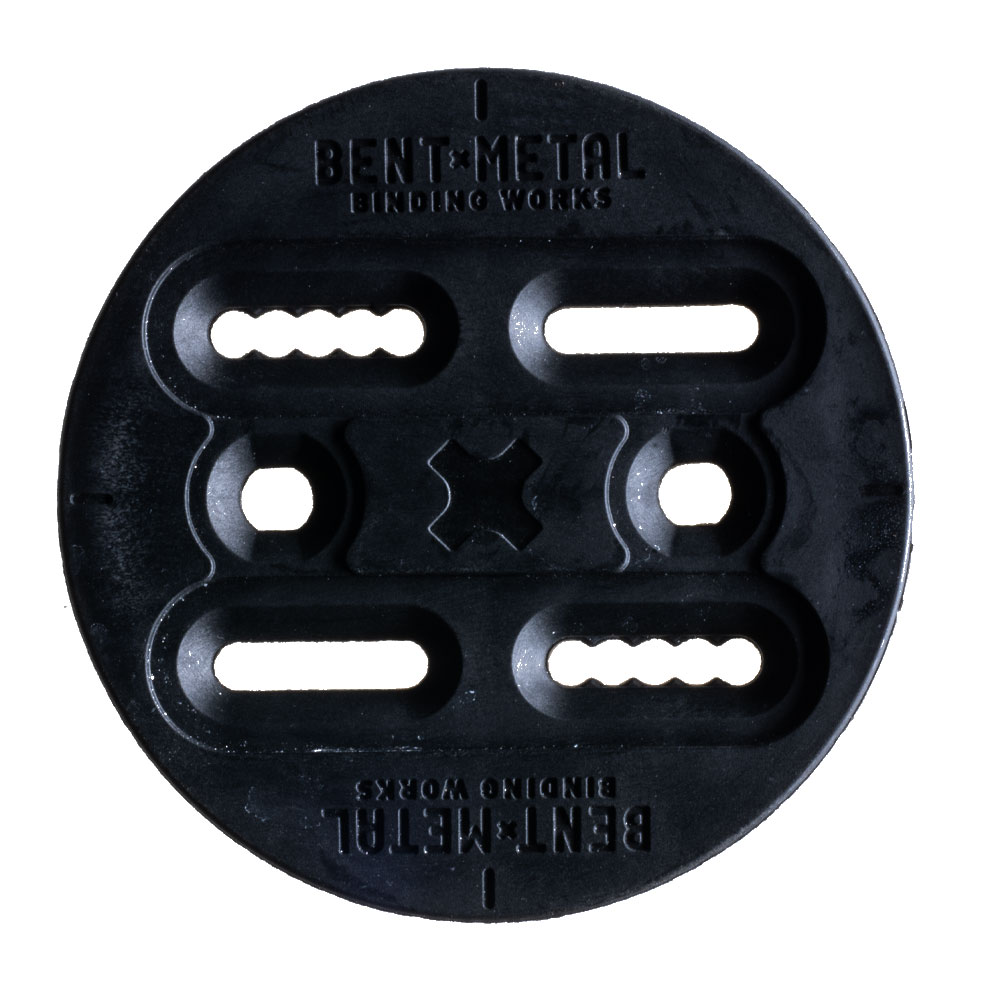 LARGE AXIS DISK
2x4, 4x4 and Channel™ mounting pattern compatability
Adjust binding tip to tail or edge to edge for customization
Joint, Axtion, Cor-Pro, Metta, Stylist models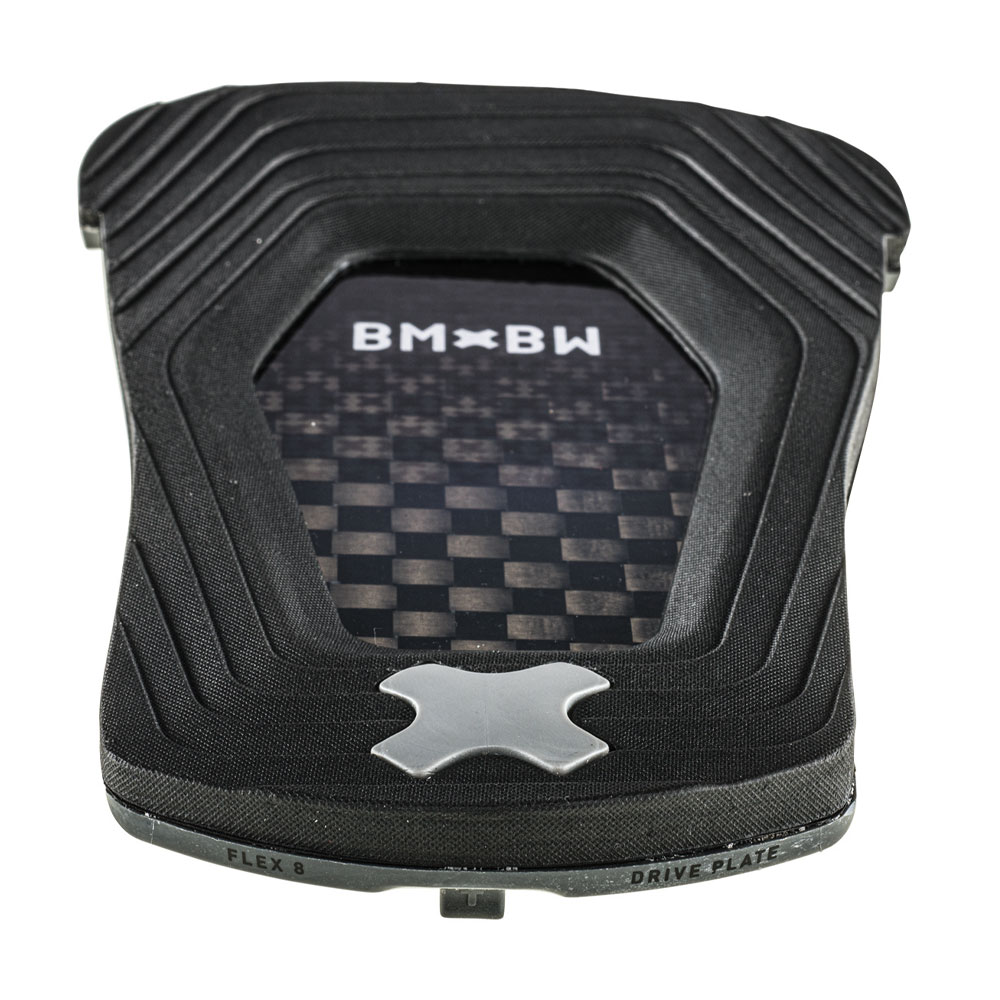 CANTED FOOTBED HEEL SHOCK PAD
Canted footbed padding centers riders balance while increasing drive and pop. Heel shock pod provides extra absorption from hard landings.
Cor-Pro, Solution models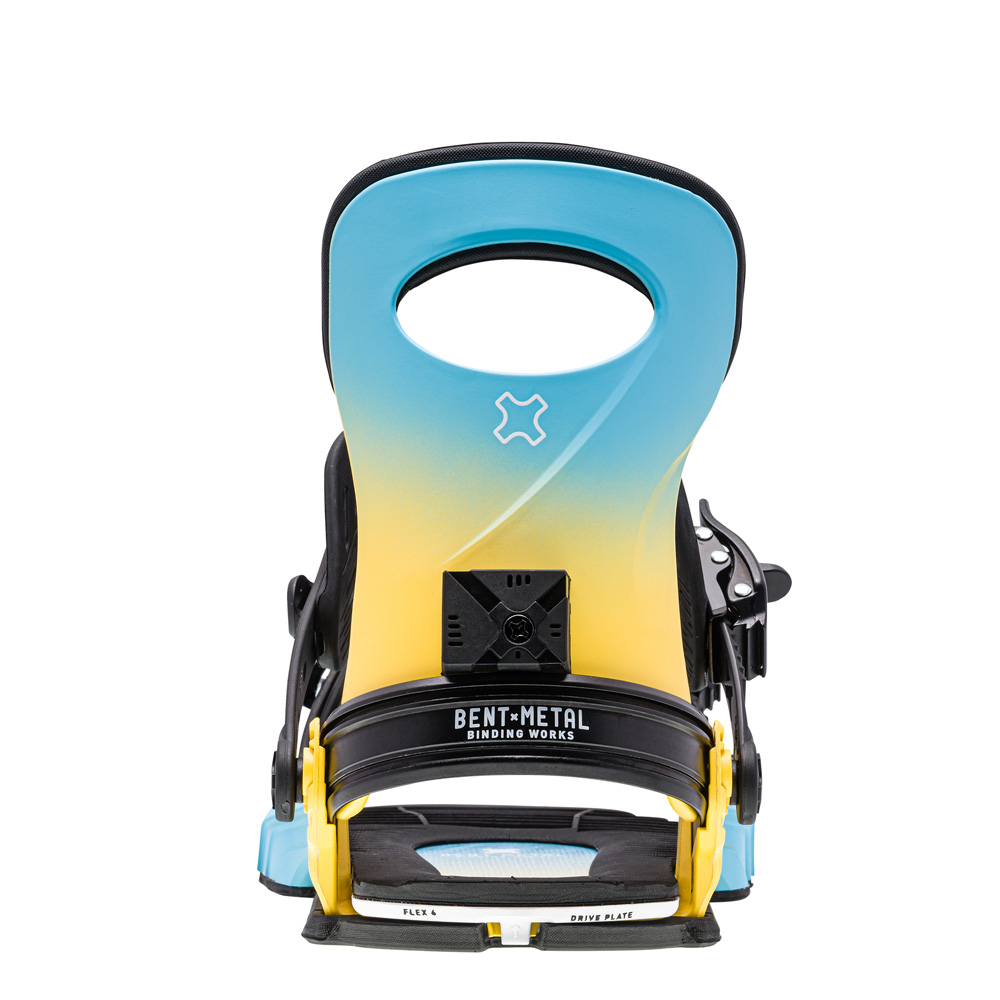 LOVE HANDLE HIGHBACK
You'll love picking up these bindings. Grab and go
Large cored hole on highback reduces weight, and enables you to grab your board naturally and carry it easily.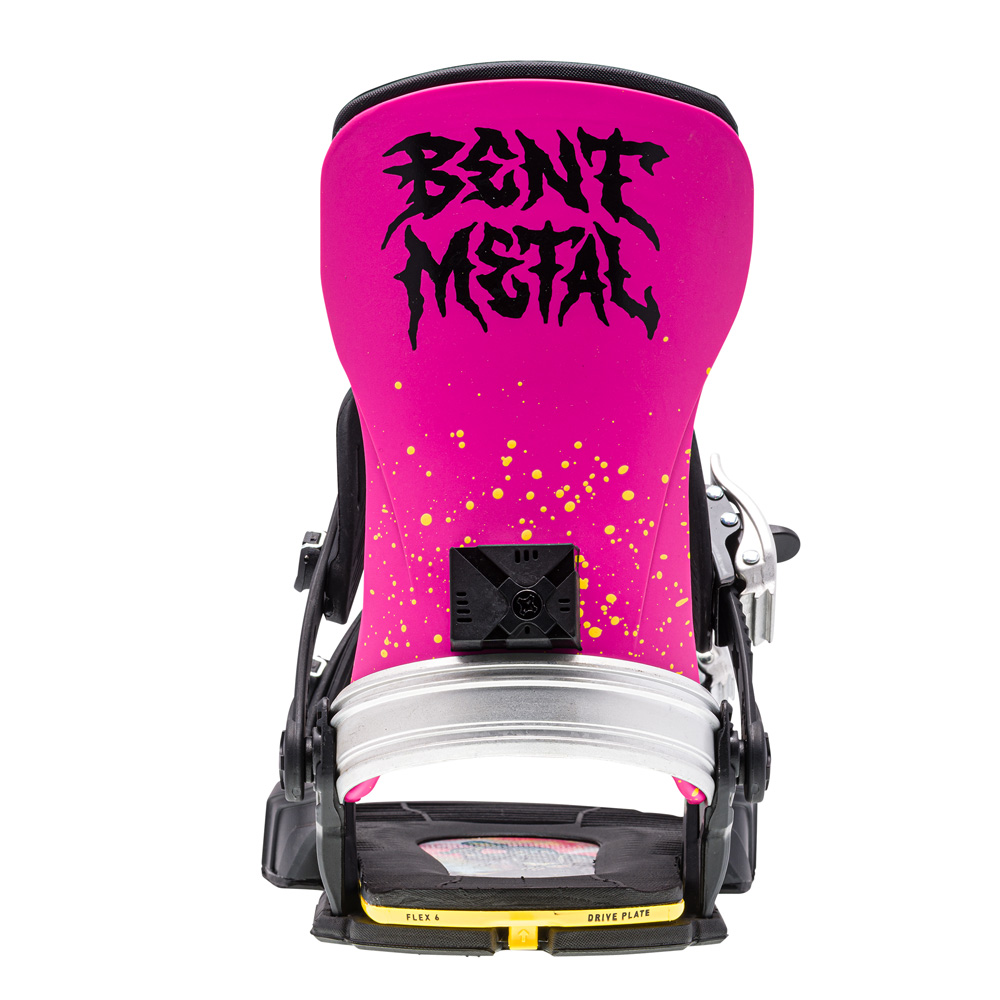 ASYM SOLID HIGHBACK
Seamless power transfer. Solid highback for traditionalists
Nice place for graphics