The Bent Metal Binding Works Team is a no nonsense squad of snowboarding powerhouses, who demand the highest performance out of their snowboard bindings. Covering all aspects of snowboarding, the BMBW team has one thing in common, they ride hard and can't have their product holding them back from a session! Anchored by the godfather of power freestyle, Jamie Lynn, the BMBW team is stacked with epic talent and growing every week!
Jamie Lynn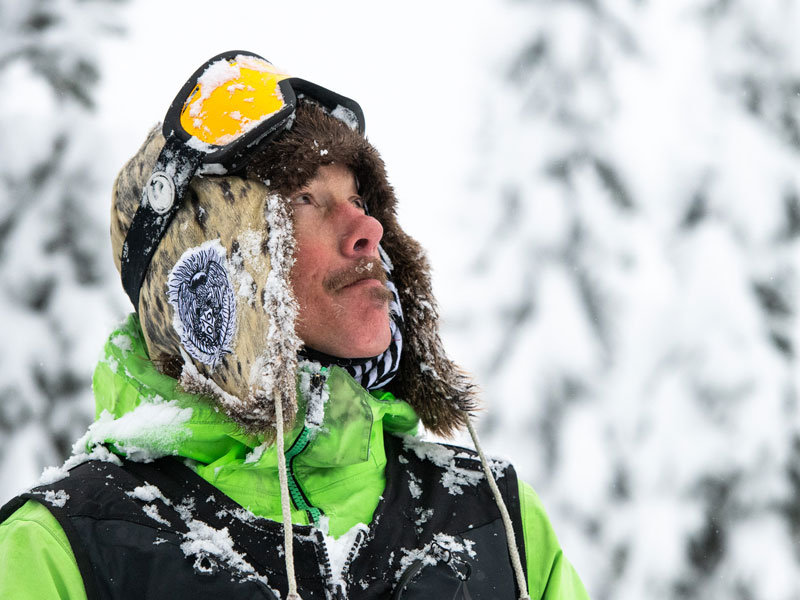 In many ways, Jamie Lynn is freestyle snowboarding. His method, his frontside 360, and his cab spins set the bar impossibly high for style and technique, from the mid 90's to now. With a new lease on snowboarding, and a whole new batch of riders looking to Jamie for inspiration, the future looks rad, brother.
Eric Jackson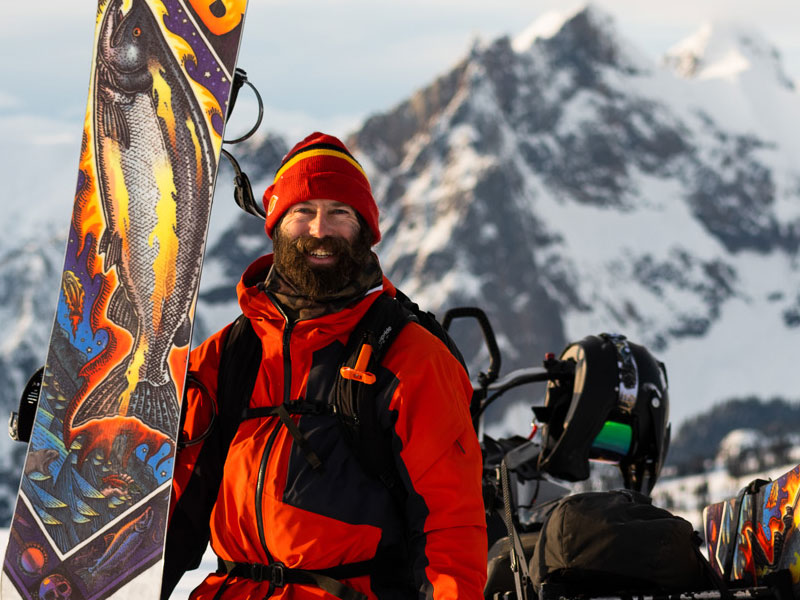 Starting out as Lib Tech's child phenom Eric Jackson has turned into a bearded freestyle mountain whisperer the likes of which snowboarding has never seen. The park and pipe could only hold Mammoth's favorite son for so long, eventually E-jack started casting his lure in to the more rapid waters of big mountain snowboarding.
Forest Bailey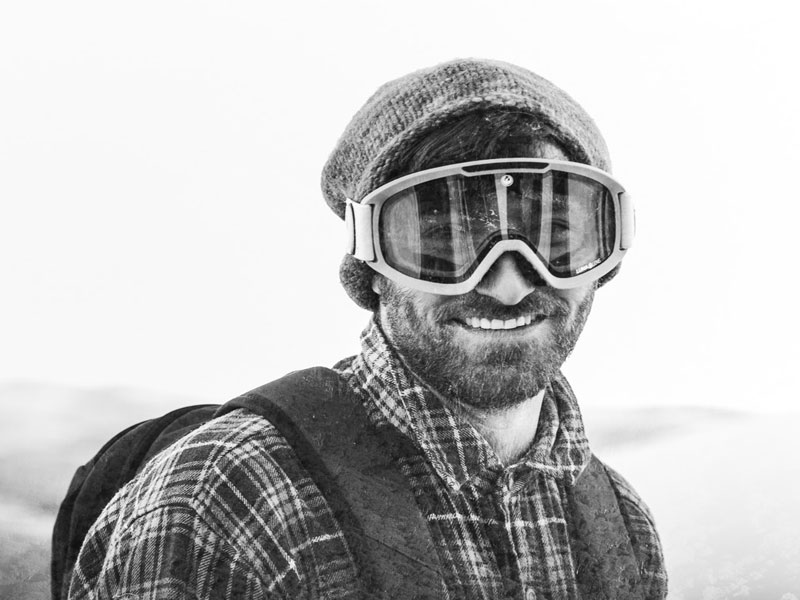 Future primitive geo-urban freestyle spirit ranger Forest Bailey is riding, painting, signing and celebrating with and on Bent Metal Binding Works! One of the most influential snowboarders of the past decade Forest is known for his street rail skills but is often seen harnessing unreal backcountry magic as well.
Blake Paul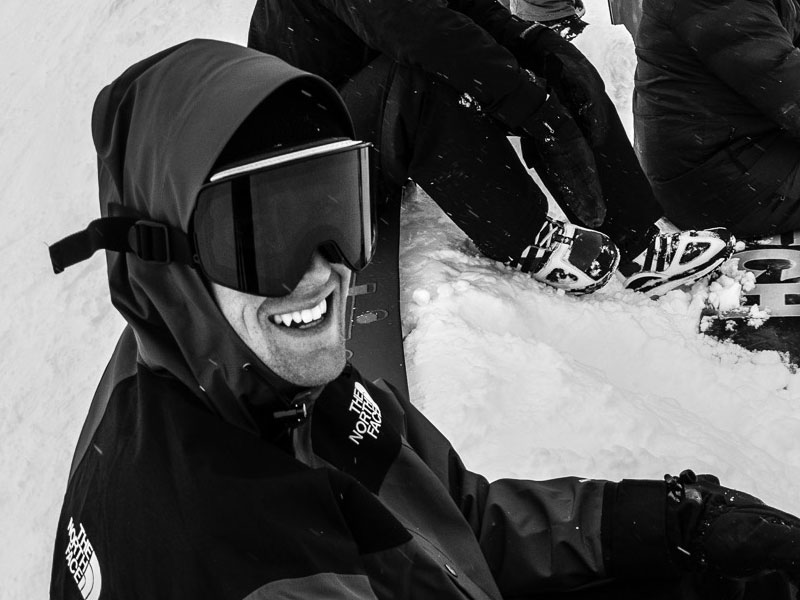 Blake Paul is in the vanguard of progressive snowboarding pushing all levels in all terrain all the time. An effervescent style, a unique approach, a bottomless trick bag and a seemingly endless appetite for stacking footage have all added up to Blake being a legacy rider in the making. He's a stylish lad who seemingly jet sets the globe from mountain peak to beach break with some yacht rock and skate park in between. But don't let that perfectly coifed hair fool you; this Millennial's safe space is ripping snow flakes from steep spines to big gaps, slushy park laps and street missions.
Austen Sweetin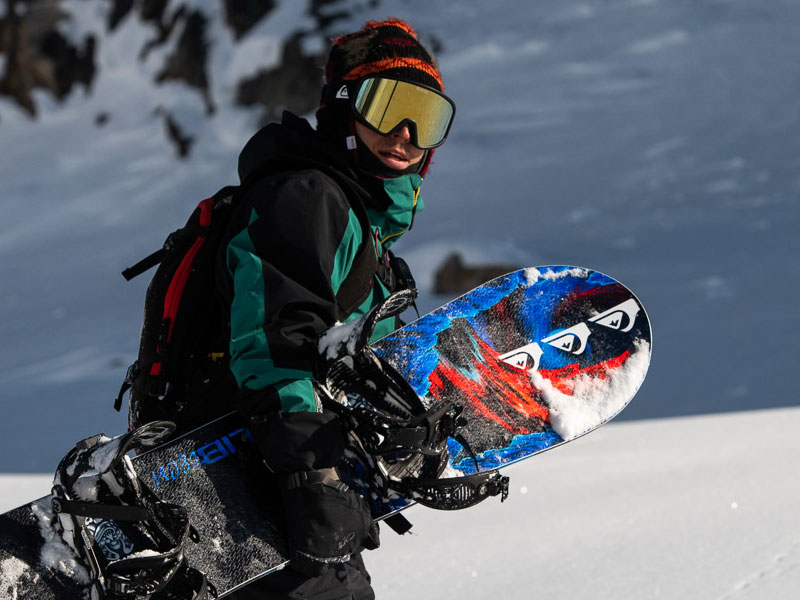 Seattle native and global board sports phenom Austen Sweetin is like a category five hurricane of stoke. He's got more "Pure Energy" than Information Society and has now made landing on the shores of Bent Metal Binding Works. This freestyle all mountain hellion has been scorching the inter webs with BMBW Joint and BMBW Transfer A-grade clips and is just getting started. Batten down the hatches matey, hurricane Sweetin is here!
Phil Hansen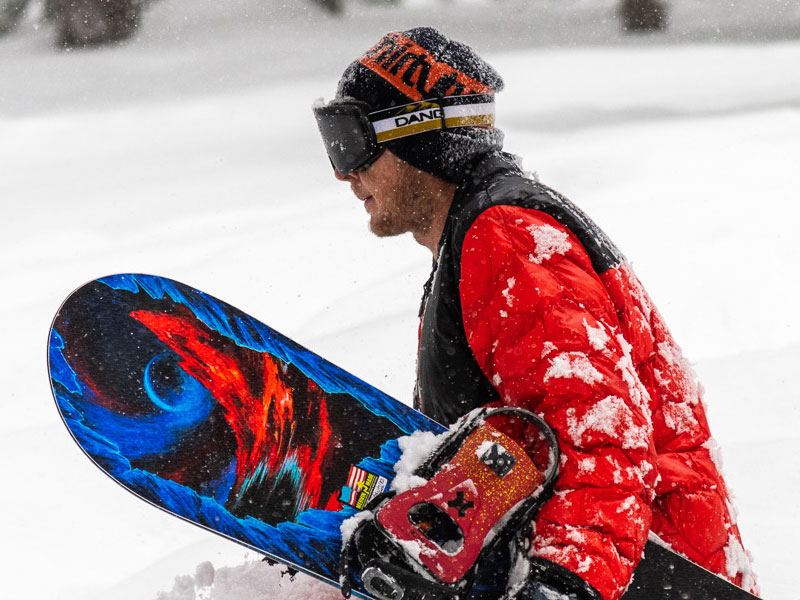 Growing up in Colorado as a skate / snow phenom Phil Hansen had trouble choosing a path. Should he rule at the highest levels of skate, battling it out with the Louie Lopez's and Curren Caples of the world? Or should he dominate snowboarding, chasing contest results, Olympic team spots and energy drink sponsors? He chose neither.
Max Warbington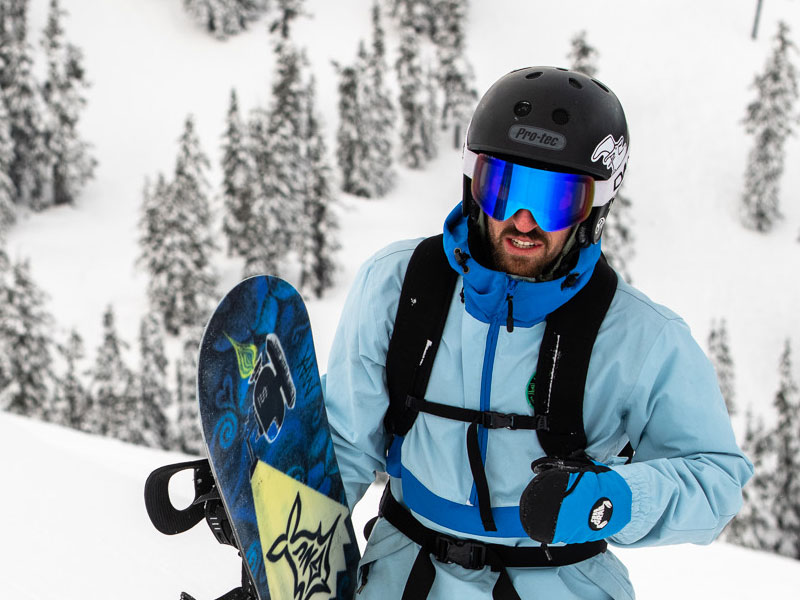 Hailing from the rolling prairie of Tumalo, OR under the shadow of Mt. Bachelor, Max Warbington is an all terrain snowboard phenom coming in to his own. Max was raised on snow, his parents, avid mountain enthusiasts, had him attending High Cascade since before he could ride the Gravitron at the county fair.
Brandon Reis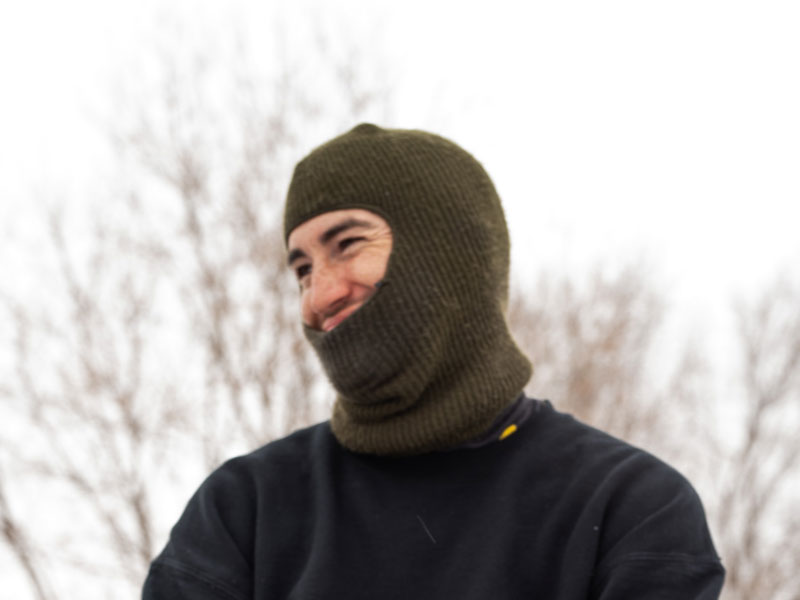 Brandon Reis is like Jim Carrey in the movie "Yes Man", if one of his friends suggests it he has to try it. Back flip that, double back flip this, go naked down that, try a 540 onto this..naked. Yes, yes he will. And when you say "yes", just like Jim Carrey, good things happen. There isn't a challenge in the snowboard world Brandon wont rise to and there are very very few he doesn't conquer.
Tucker Andrews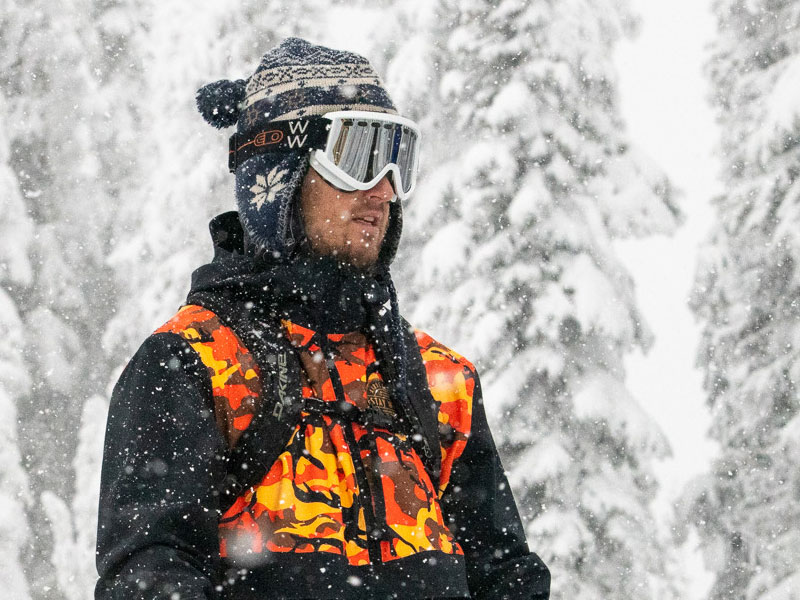 Tucker's particular brand of snowboard expression was forged from years of following his own path, traveling up the ranks from teenage park rat to big line guru at the beat of his own drum. Now Tucker is at the forefront of a new warped wave of snowboard talent that blends all aspects of riding into one amazing all mountain approach. It's a good times pedal to the metal, open backflipping, fully committed, chain saw slashing shred your face off approach that somehow comes out looking like peaceful zen. It's Tucker. And he's doing it right and we're so stoked to have him on BMBW!
Gus Warbington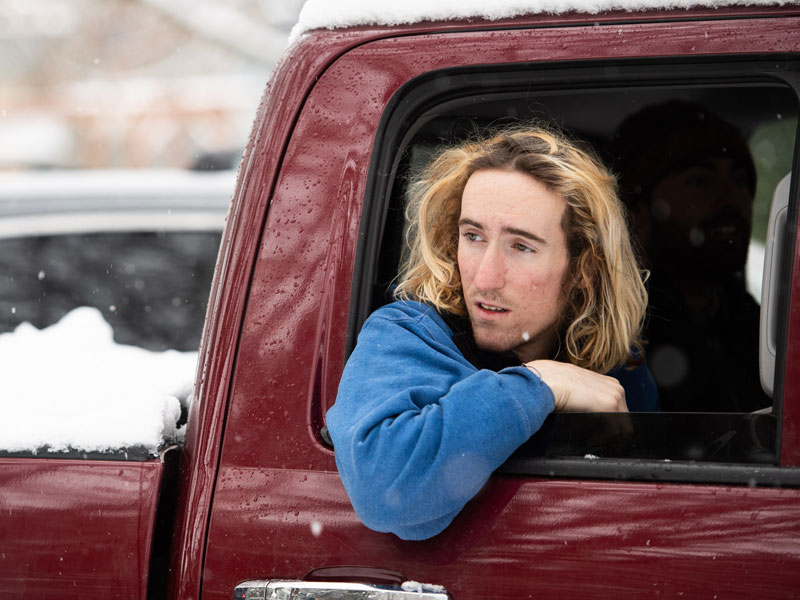 Gus snowboards because it feels good. He likes the mountains as they are; and he tries, through his snowboarding, to interact with the world around him in the most natural way he can. He learned these lessons by growing up riding Mt. Bachelor, a place where the cycles of the wind determine how and what you will ride on any given day. He is learning, through an endless process of trial and error, to adapt to the ever changing shapes and contours of the mountains. This connection between his board, bindings, and the snow below his feet has taught him everything he knows about the world around him. In the future he hopes to keep learning, listening, and interpreting.
Temple Cummins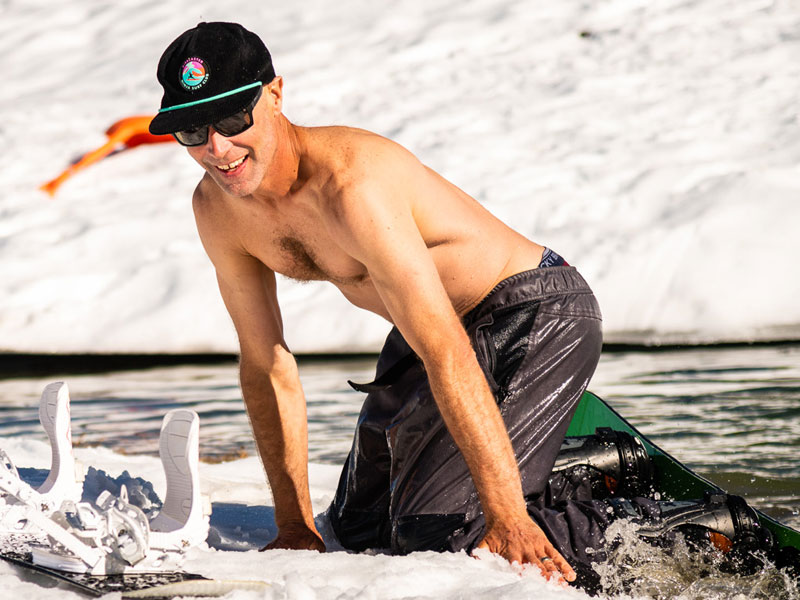 Quiet power, timeless style and perfect line selection are great descriptors of our bindings but even better ways to describe snowboarding legend Temple Cummins. A four time Legendary Mt Baker Banked Slalom champion, Temple understands speed and the nuances of terrain and equipment. But maybe most importantly he understands how a rider reacts (or over reacts) to his surroundings and equipment.
Jesse Burtner
What can you say about Jesse Burtner that hasn't been said already? Chiseled good looks, text book style, world record air time... yes those are all things that haven't been said. But what has been said and remains true is Jesse is one prolific, hard shredding, one-footing, Think Thanking creative boss of many trades.
Mans Hedberg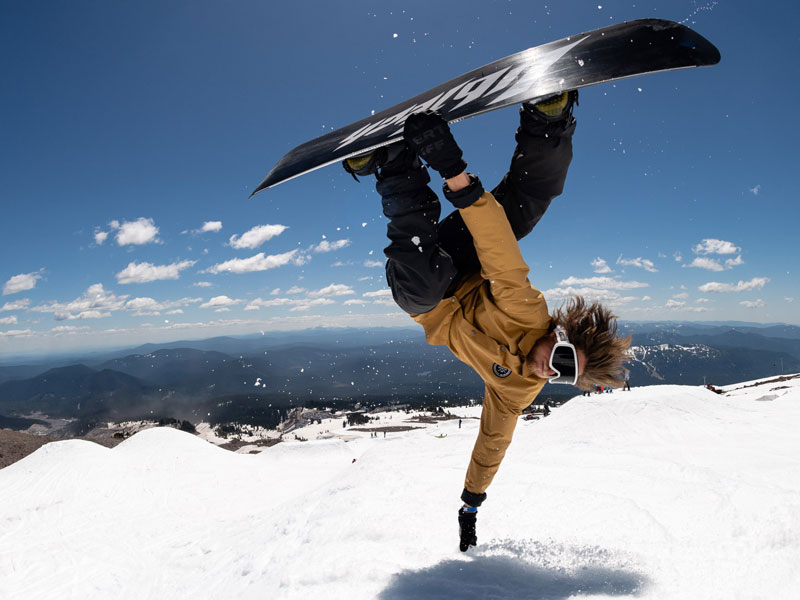 Swedish wildcat and trick machine with a happy face and endless energy. Whenever you meet Mans, he's got a smile on his face and a trick up his sleeve – with or without a snowboard under his feet. Open a beer bottle by kicking it with another bottle? Sure. Go hardway cab 270 front board on a down kink in a warm up lap? Yap. Rap a quick Drake freestyle on the chairlift? Check. Double flip at holy bowly and send it half way into the parking lot? Mans is your man. Mans brings an insane energy and constant good vibes into any crew and lives and breathes snowboarding.
Barrett Christy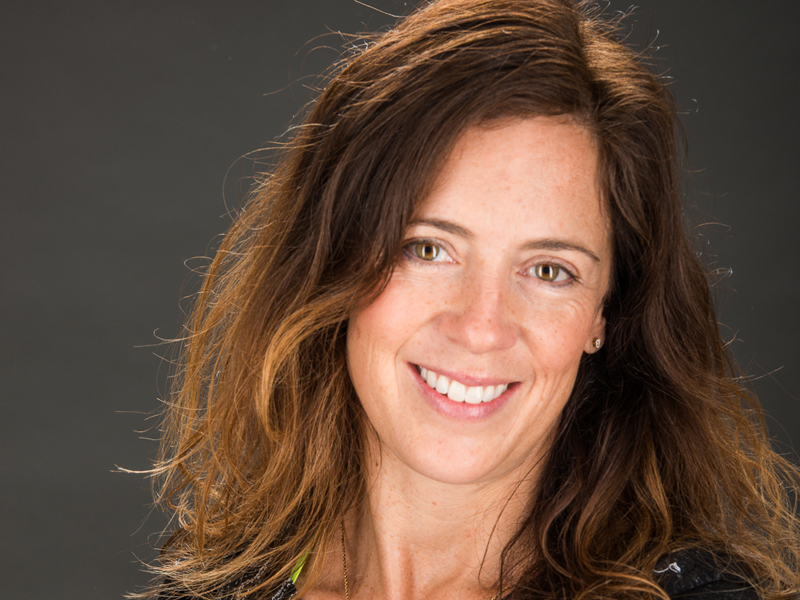 Barrett Christy isn't just one of the most decorated winter sports athletes ever, she isn't just a 20 year Gnu pro model veteran and a women's snowboarding pioneer of the highest order, she's also an astute product tester, designer and advocate for high functioning high performance women's specific shred equipment. Barrett ripping with BMBW means great things for the future!
Frederik Kalbermatten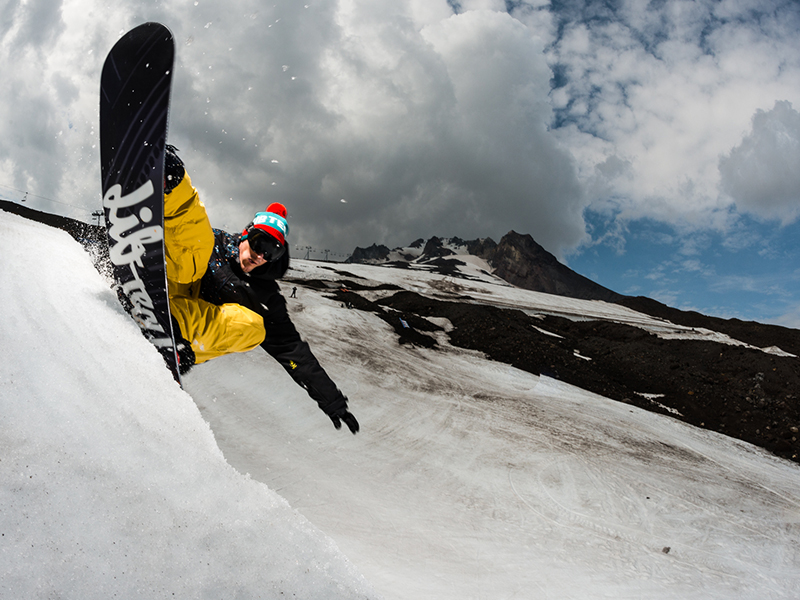 Frederik Kalbermatten lives literally at the Saas Fee gondola station. His familiarity with the mountains is elemental and has turned an already aware individual in to a hyper precise freestyle mountain guru. Not one to lose his cool, Fredi calmly spins and flips through the Alps or Caucasus or Himalayan mountains with just the right speed, just the right poke and enough fuel in the tank to stick the landing, perfectly.
Jason Robinson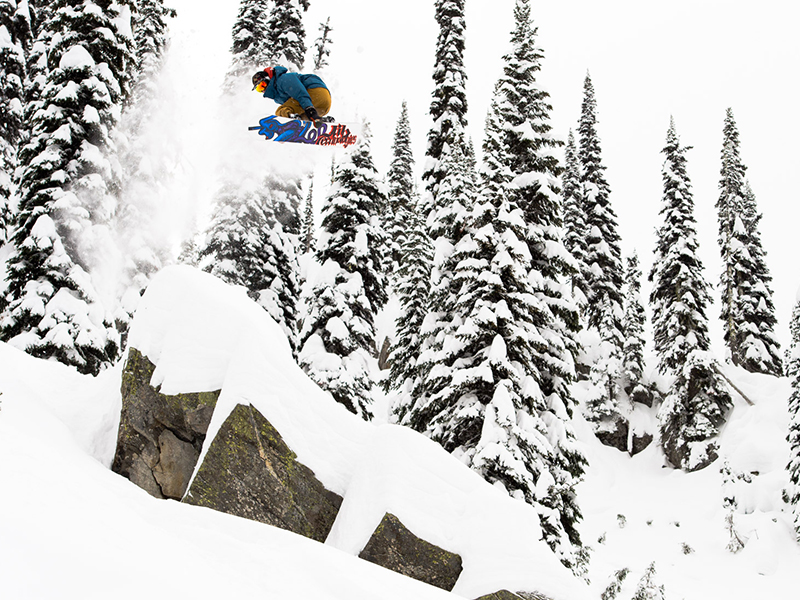 With big sky and bigger terrain at the door step of Montana's Glacier National Park it's no wonder Jason Robinson became the limitless snowboarder and adventure seeker he is. Known for unbelievable tricks and HUGE big mountain moments Jason chases his passion around the globe. You might catch Jason driving his grease powered truck-home to Haines Alaska, or hopping a train to the National Hobo Convention.
Sean Genovese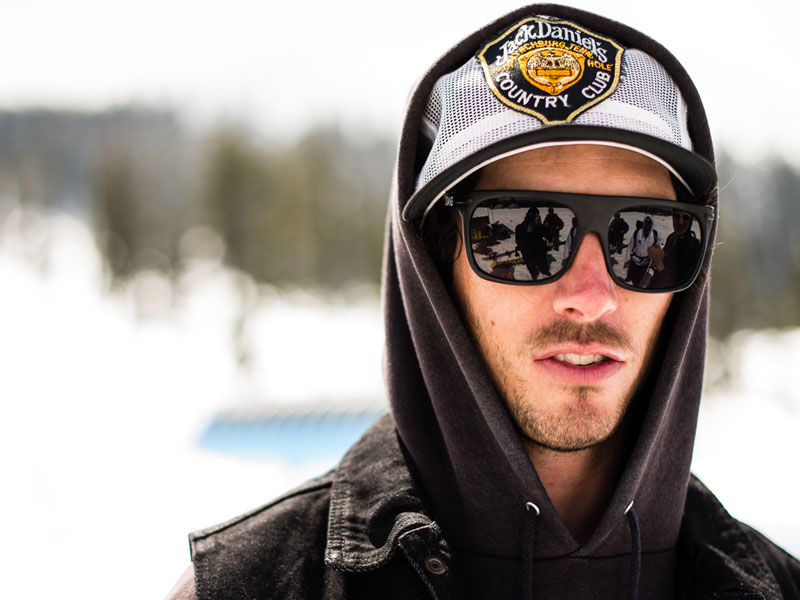 In the war of industry bullshit Sean Genovese remains steadily a conscientious objector. Forever true to his vision, whether it be his art, his brand direction of Dinosaurs Will Die, the tricks he does, the movies he edits, the products he endorses, the music he listens to or the books he reads. Everything is true, everything is as sick as it get's and pure Geno.
Kaitlyn Farrington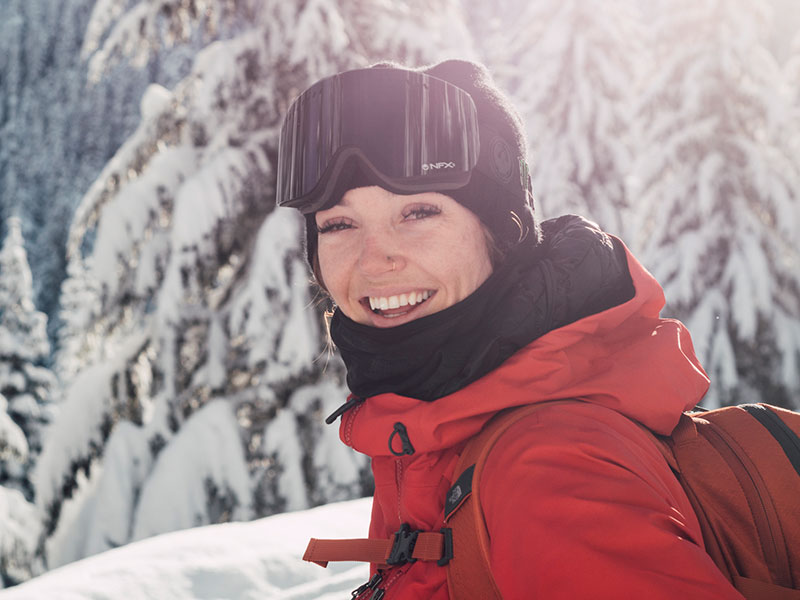 Kaitlyn Farrington's addiction to explore has put her on the highest peaks and podiums in the world. Her competency in competition extended to fearless freeride. Must be something in the water over there in Sun Valley... she's always got smile on her face. In constant pursuit of unique adventure, Kaitlyn lives life as her party and somehow she always ends up VIP.
Alex Lopez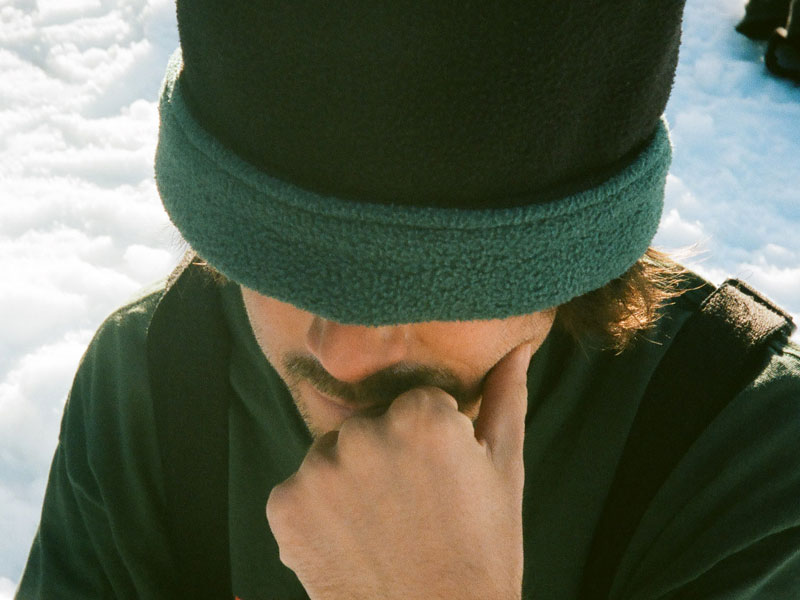 With snowboarding at a junction between impossibly twisted competition heroics, unattainable helicopter dream trips and punishing metal and cement stunts it's no wonder the youth and bearded youth are turning back to the roots. The simple mechanics of a turn have never been more enjoyed than by snowboarding's current iconoclast.
Michael McDaniel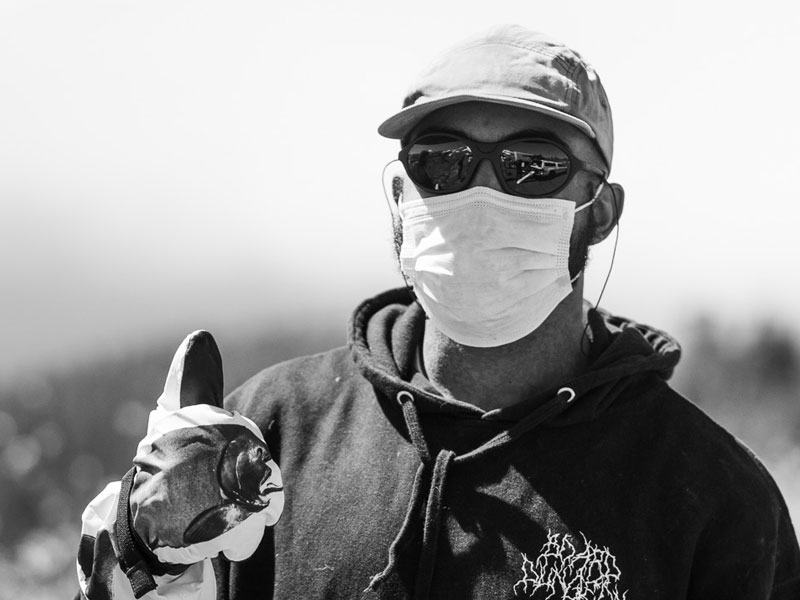 Mike's surf-inspired style, love of transition, and insatiable desire to jib everything are a result of spending his formative years in San Diego, surfing, skateboarding, and riding at Mtn High & Bear. Now based in Salt Lake City, Mike took to his new terrain with the same eye for hips, whoops, alternative lines, and natural transitions. Although he checked out of hotel California years ago, he never really left...
Estelle Pensiero
Hailing from Nelson, B.C. Estelle grew up snowboarding where most people fantasize about riding at least once in their life. With Baldface lodge and Whitewater literally in her backyard, her riding has developed to give some of the best pros a run for their money. She has known Jamie Lynn since she was born, and as her "uncle" figure, he made sure she spent her childhood riding lines that most will only dream about. Estelle can handle anything in her path on a board, and we can't wait to see what the future holds for her.
Matteo Soltane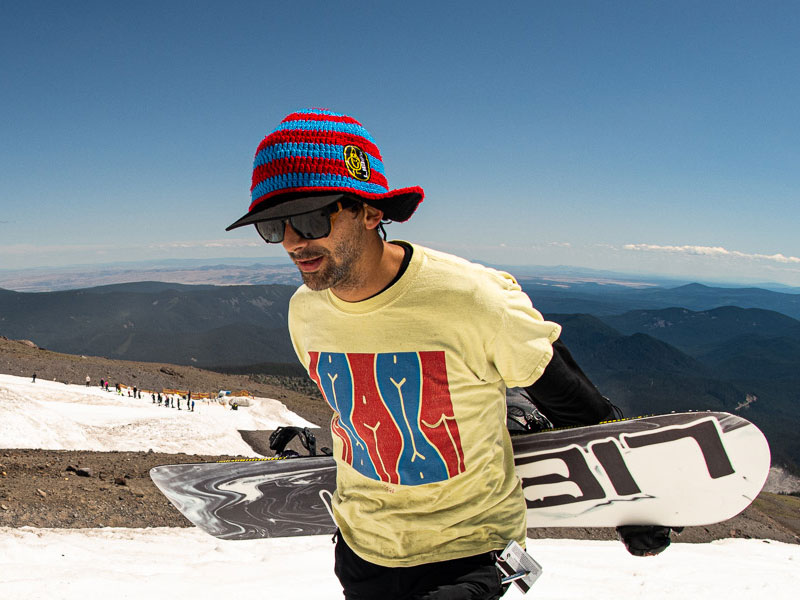 The young buck on the squad Matteo Soltane hails from Seattle and is part of numerous notorious Summit at Snoqualmie crews including Wet Gloves, Sick Dawgs and So Tits. With influences the likes of Jamie Lynn, Jesse Burtner, Forest Bailey and Pete Saari, Matteo is a rider with a sick method, crazy one footers, next level rail moves and an old soul.
Naima Antolin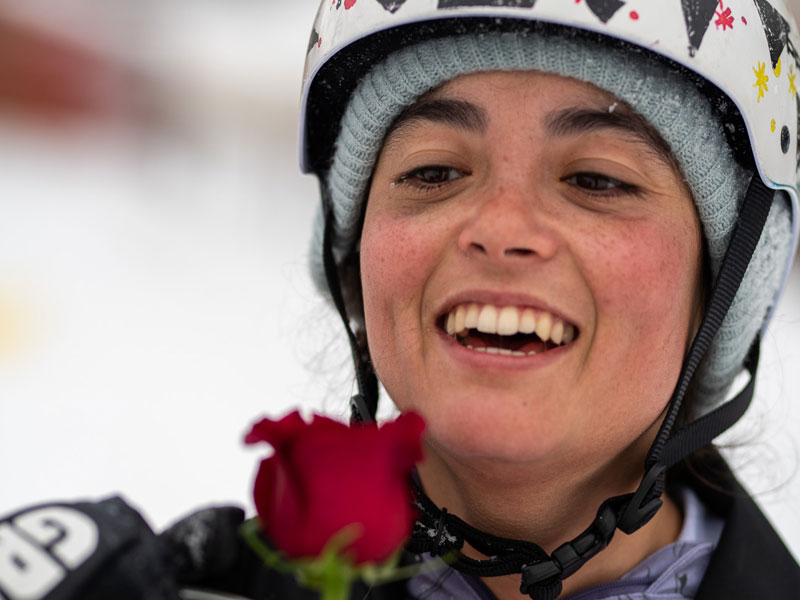 Naima learned the ways of snowboarding by the wise wizards of Snoqualmie Pass. From side hits to jumps, turning and rails. She focuses on fun and has a way to make snowboarding look inviting for all. We make a point to look out for her playful style and of course her big smile. If you see her in the wild, don't be afraid to say hello!
Frederik Perry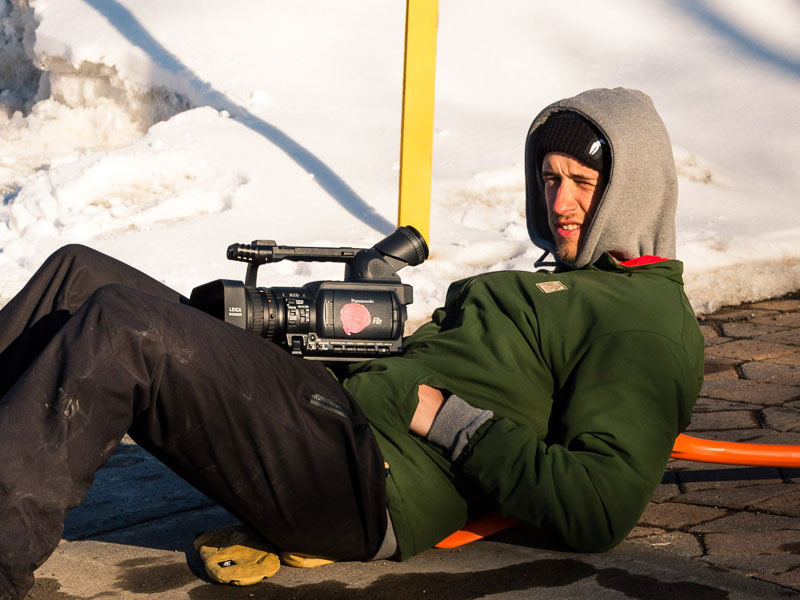 Fredrik Perry is a human and snowboarder completely his own. Dropping one of a kind video treasures along the trail of snowboard history for close to a decade now. His nonchalant attitude and humor always translate %100 to his snowboarding. In person and on his board he is understated, completely at ease and calm but also ridiculously funny, fairly weird and always maintaining the ability to be completely surprisingly original and amazing.
Cannon Cummins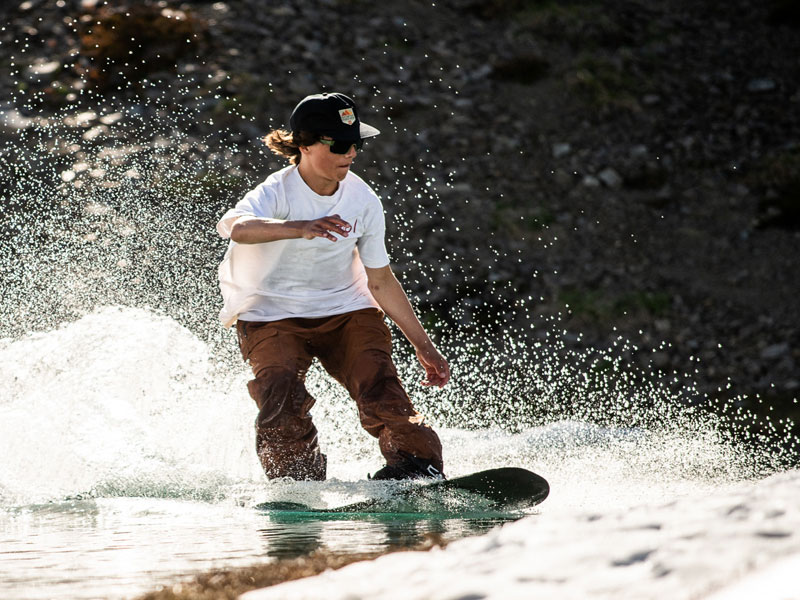 Cannon Cummins has grown up on a snowboard... and a skateboard. He has his Dad's ability to read terrain and flow with transition seeking prowess. He's got some of his Mom's air awareness too, and appreciation for footwear. He has some LBS, Rat Race, and Big Wave Challenge trophies and a brand new drivers license to add to his list of accomplishments. Cannon easily applies his skate skills to the snow and vice versa. Speed, style, strength, and the innate ability to seek out tranny, are all qualities that add to Cannon's explosive power. And...his Mom thinks he is the sweetest kid you'll ever meet!
Matt Cummins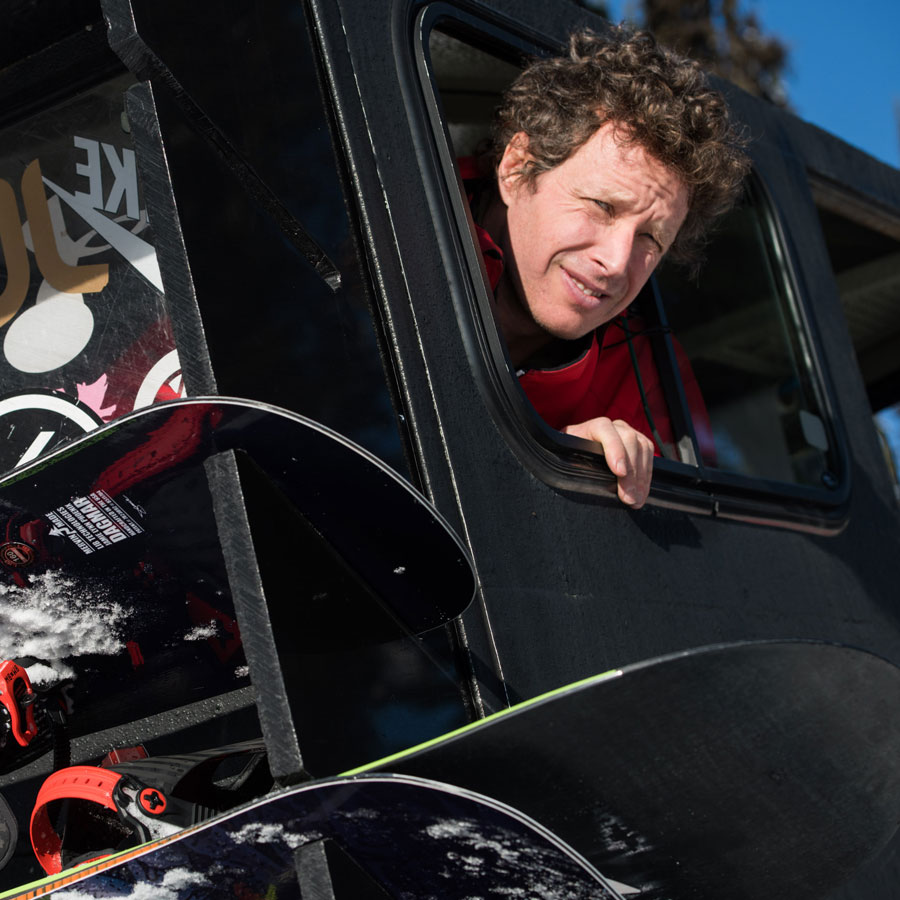 When you have 30+ years of board riding, shaping and designing expertise BMBW is the only choice.