Dynamic freestyle integration. Our softest flex control combination of a Urethane Highback and Bi-Axial fiber Drive Plates allows you maximum freedom of movement in freestyle terrain and unrestrained flow in powder or smooth groomers. The Logic lets you push yourself to the edge but always come back to center and ride it out.

BLACK - 3-D LOGO
The earth is round, the trail is steep, the features are featured. In other words this dimension is 3 dimensional and these BMBW Logic are ready for all of them, maybe more...

RED - NICK RUSSIAN
Nick Russian's kinetic energy and bold pallet come to life as serpents weaving through the geometries of a red oil painted plane. The raw aluminum heel cup and buckles tie this Logic together beautifully.

Calcium Bi-Ax Drive Plate
Sof flexing Bi-axial fibers transmit positive edge to edge performance and allow creative freestyle flexibility.
Urethane Highback
Soft Urethane flexes with your boot for a smooth response and progressive freestyle snowboarding in any terrain.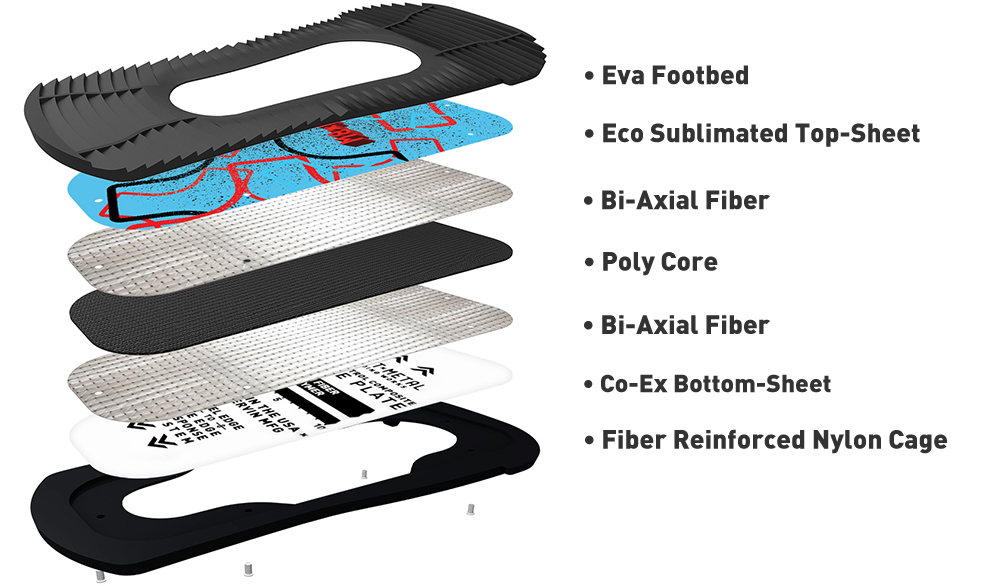 Size Chart
Size
Boot Size
S
US M 5-8
M
US M 8-11
L
US M 11-14