The Forte is a premium women's binding for versatile performance and comfortable control. It has a responsive medium flex throughout with an aluminum heelcup, magnesium fiber drive plate, a progressive asymmetric engineered nylon highback, and a dyadic power ankle strap. This is the best binding for fine tuning your skills and charging the whole mountain like ripping is your Forte.

Black - Art by Tim Zimmerman
Our most tech binding in all black with driveplate art by our in-house master photographer Tim Zimmerman. The photo light blurs resemble an electric light show on the 4th of July, or a blurry night on the streets of Tokyo... it's open to interpretation. Just trust that the vibe is high!

Blue/Orange
Frosty morning missions or late night shred dates, the colors of this Forte set the tone and the tone is brisk. With a refreshing blue-orange fade, creativity on the snow is this binding's Forte.
OVERALL BINDING FLEX: MEDIUM (6/10)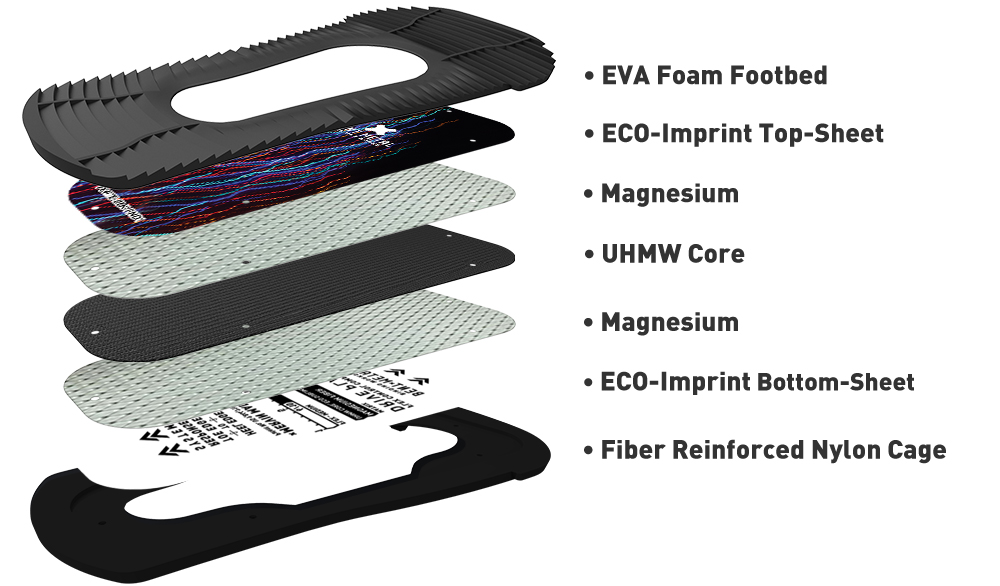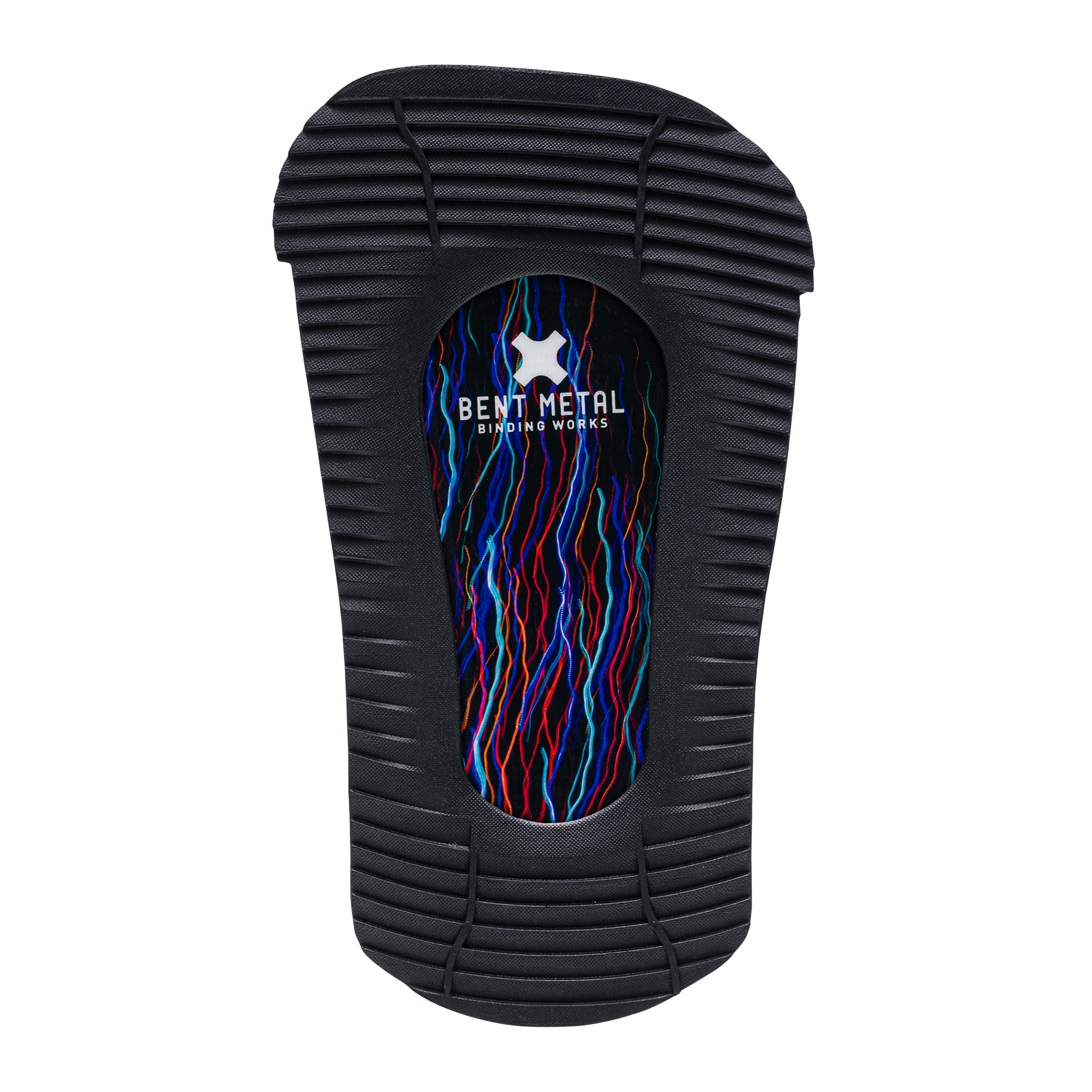 FLEX CONTROL DRIVEPLATE
MEDIUM FLEX RATING - (6/10)
MAGNESIUM FIBER, UHMW CORE AND ECO-SUBLIMATED TOP SHEET MATERIAL CREATE A MEDIUM FLEX PATTERN FOR INCREASED RESPONSE IN A BROAD RANGE OF CONDITIONS.

FIBERGLASS PANELS IN THE FOOTBED CREATE SOPHISTICATED FLEX PATTERNS AND ENHANCE RESPONSE SIMILAR TO YOUR SNOWBOARD FOR ADVANCED FLEX CONTROL.

DYNAMIC ENERGY OF THE SPECIALIZED COMPOSITES CREATE REACTION AND DRIVE LIKE NO OTHER BINDING CAN.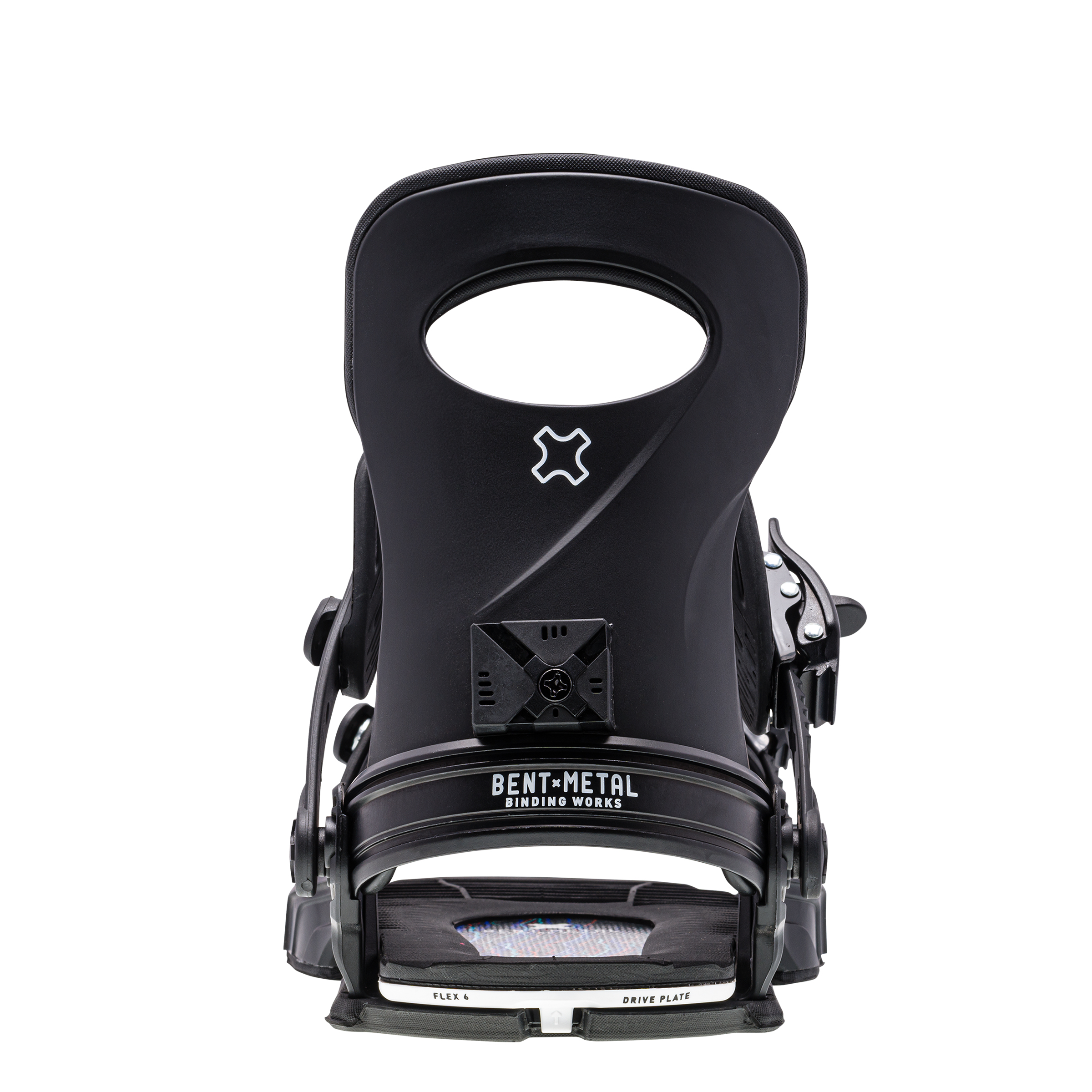 ASYMETRIC HIGHBACK
LOVE HANDLE
SLIGHTLY CUPPED AND SLIGHTLY ASYMMETRIC SHAPE COMPENSATES FOR INCREASED RIGIDITY OF MEDIUM-SOFT TO MEDIUM-FIRM HIGHBACK MATERIAL DURING SIDE TO SIDE BOOT MOTION FOR A SMOOTH AND RESPONSIVE HIGHBACK.
HIGHBACK MATERIAL: POWER POLYMER - ENGINEERED NYLON HIGHBACK
RESPONSIVE [6~7/10] FLEX FORMULA
ENGINEERED NYLON IS SLIGHTLY STIFFER BLEND THAN OUR STANDARD FORMULA FOR ALL MOUNTAIN RIDING CONDITIONS, INCREASES RESPONSE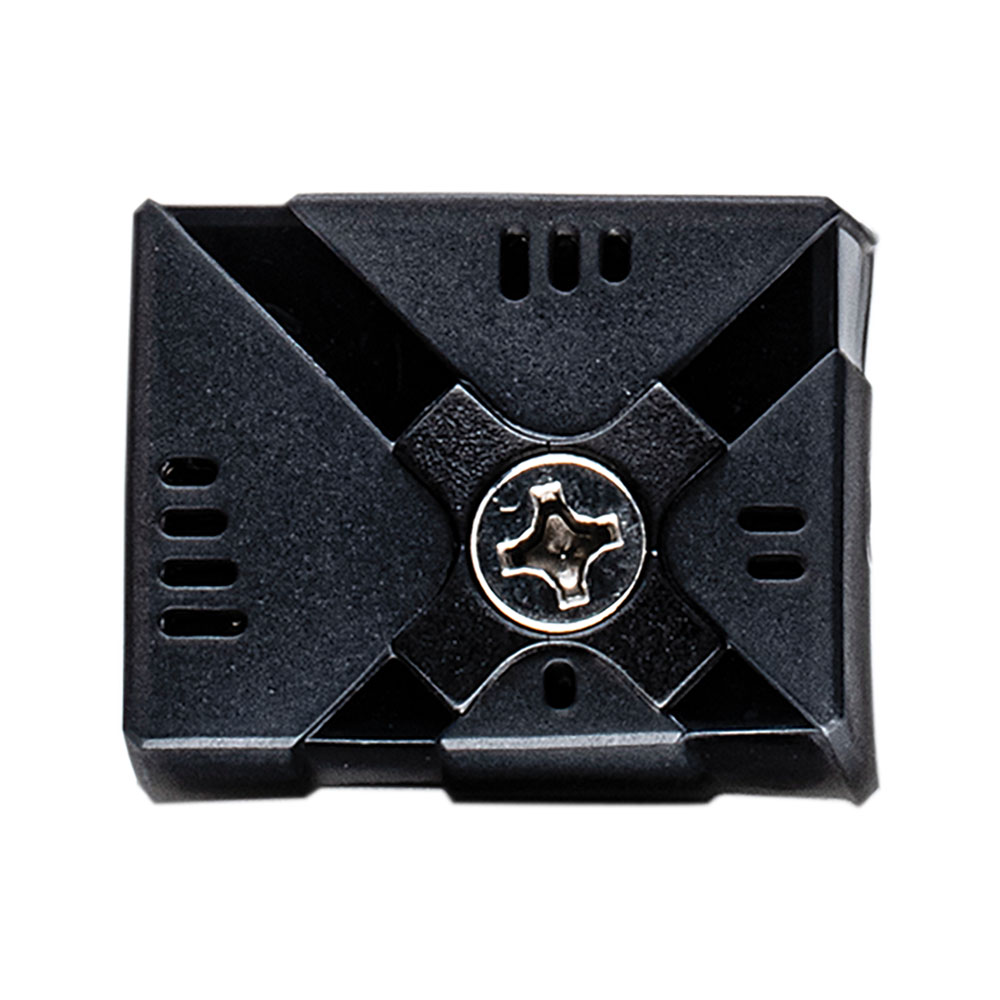 THE CUBE - FORWARD LEAN ADJUST
FASTEST AND EASIEST FORWARD LEAN ADJUSTER EVER
DUAL DUROMETER URETHANE DAMPENING
FOUR DIFFERENT ANGLES: 10°, 14°, 18°, 22°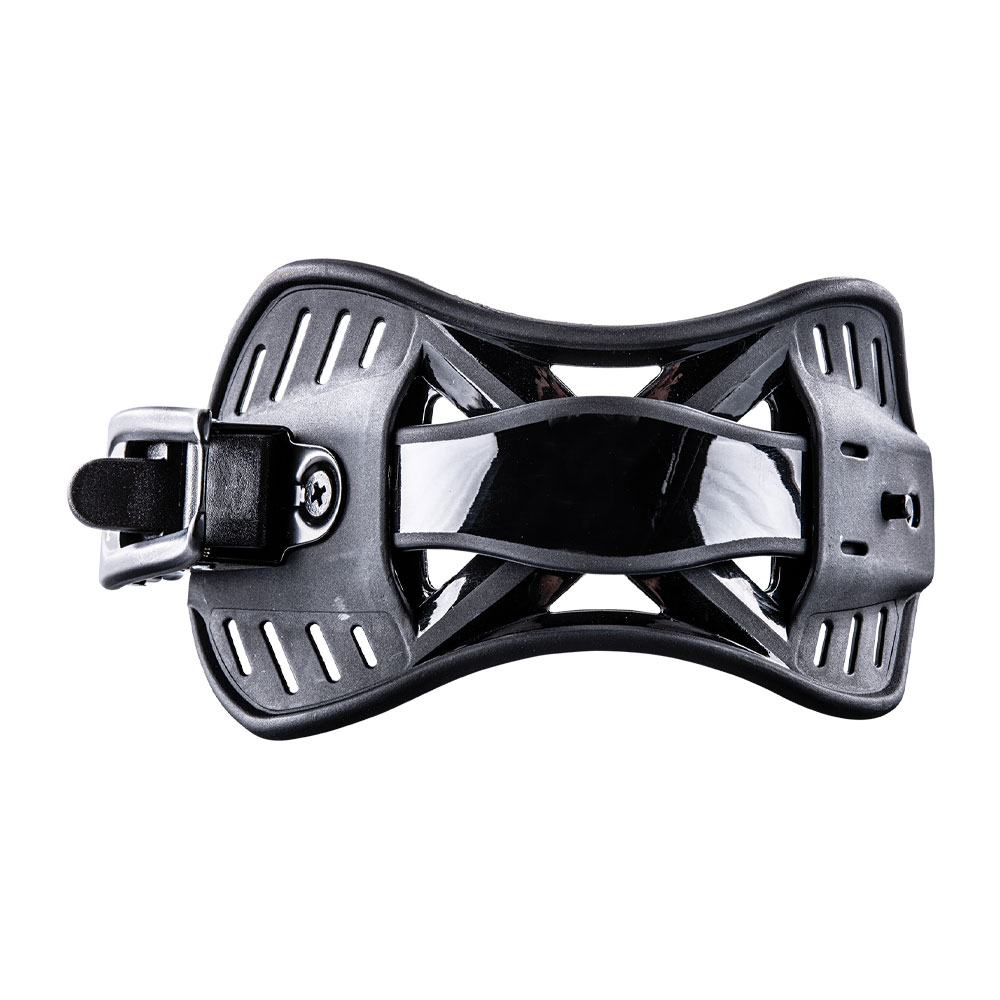 DUAL BAND ANKLE STRAP (MEDIUM)
MEDIUM POWER BAND

THE MEDIUM FLEX POWER BAND HAS A MID RANGE SIZE SURFACE AREA FOR A SUPPORTIVE RESPONSE AND COMFORTABLE RIDE IN THE BROADEST RANGE OF CONDITIONS.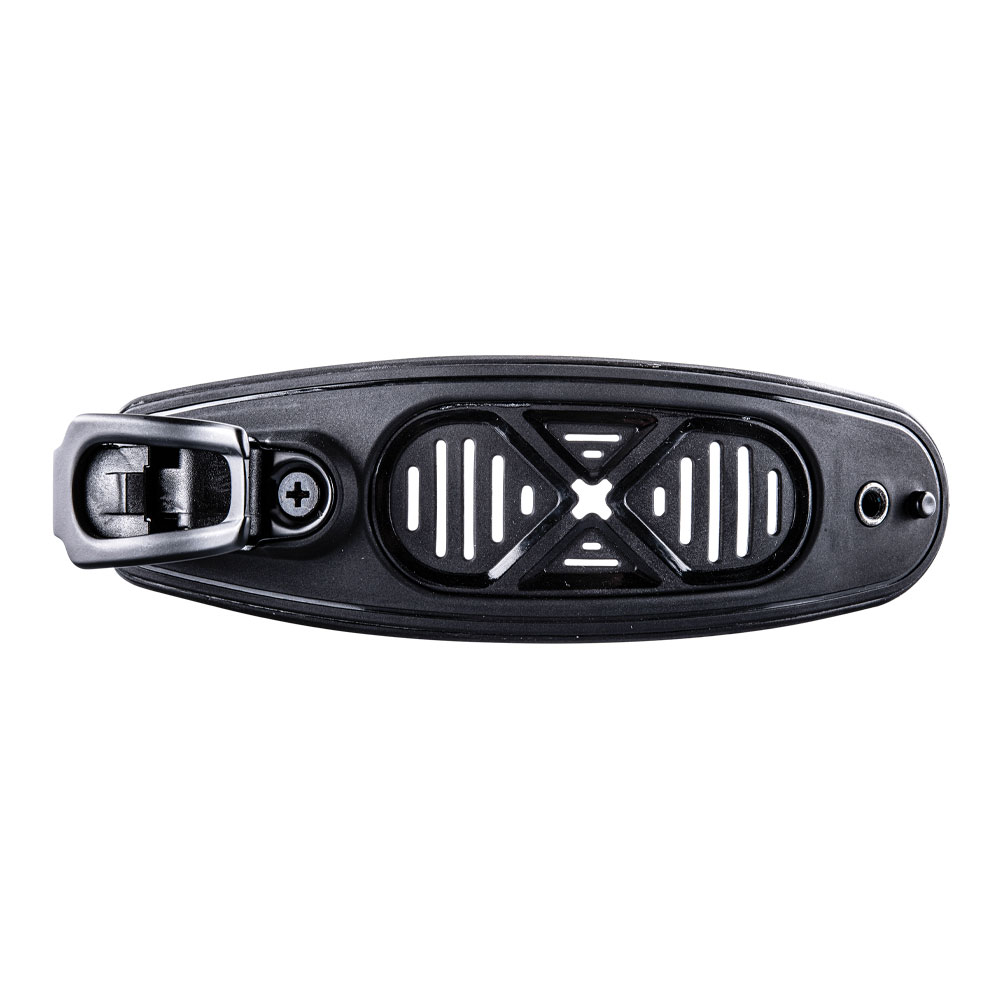 GRIP FORM TOE STRAP
SECONDARY FLEXIBLE PANEL FORMS TO ANY BOOT FOR MAXIMUM GRIP.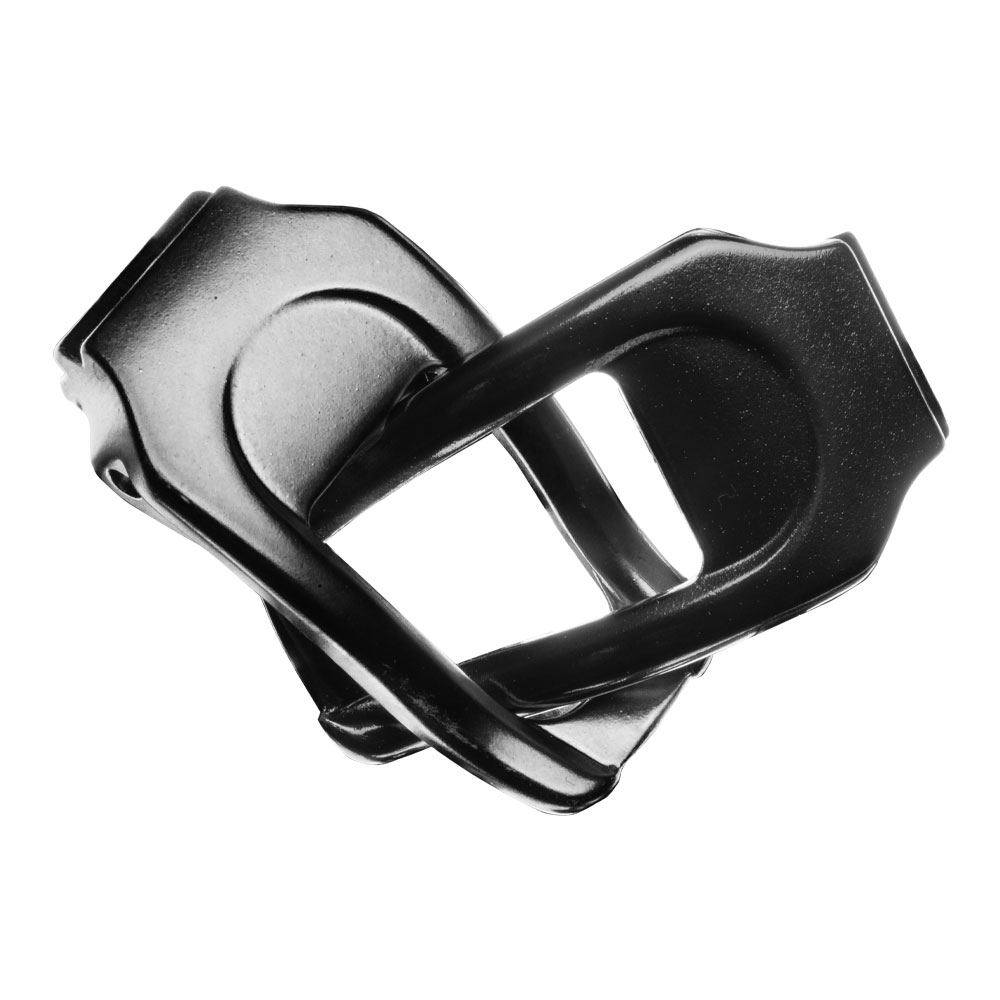 FORGED ALUMINUM BUCKLES
HARDENED FOR ULTIMATE STRENGTH
LIGHTWEIGHT WITH SMOOTH ENTRY AND RELEASE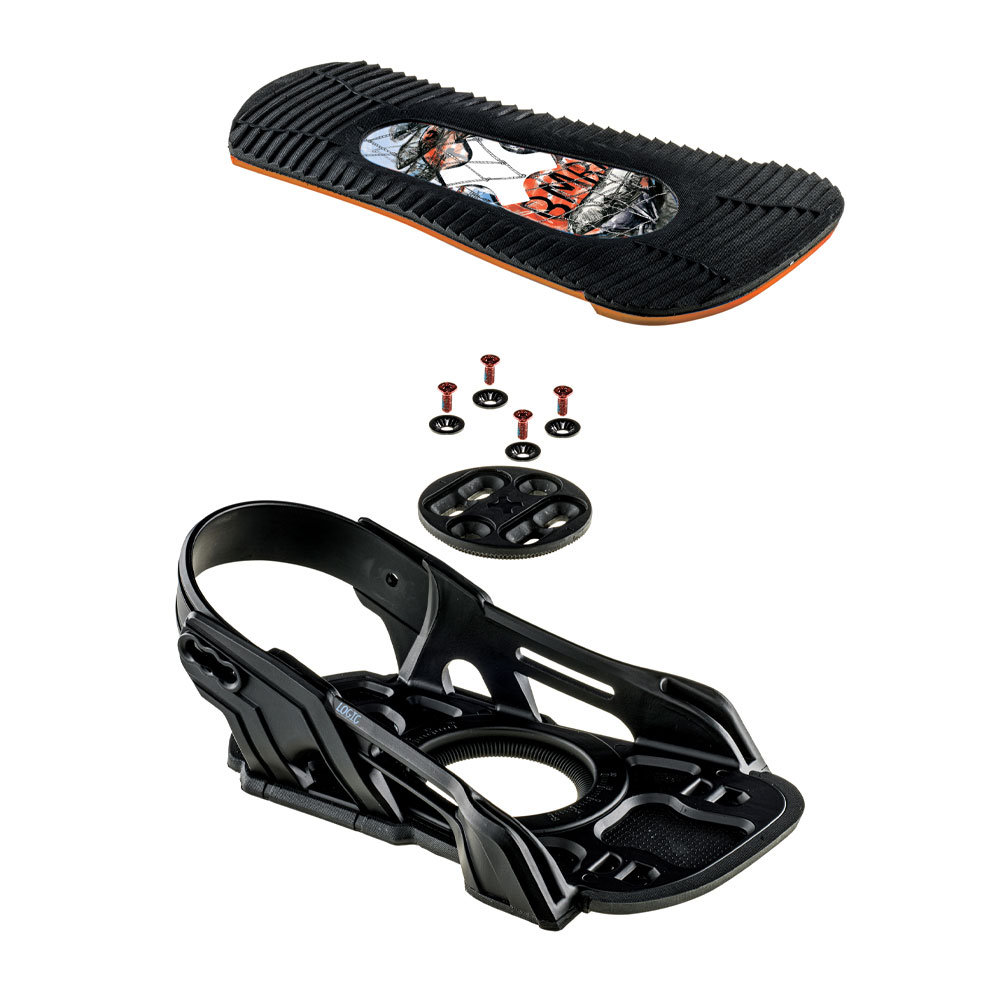 TWO PIECE CHASSIS
TWO PIECE POLYMER AND ALUMINUM DESIGN
RESPONSIVE ALUMINUM AND POLYMER COMBINE FOR A PRECISE RIDE
ADJUSTABLE ALUMINUM HEELCUP - TOE/HEEL CENTERING IS IN HEELCUP
MINI PIVOT DISK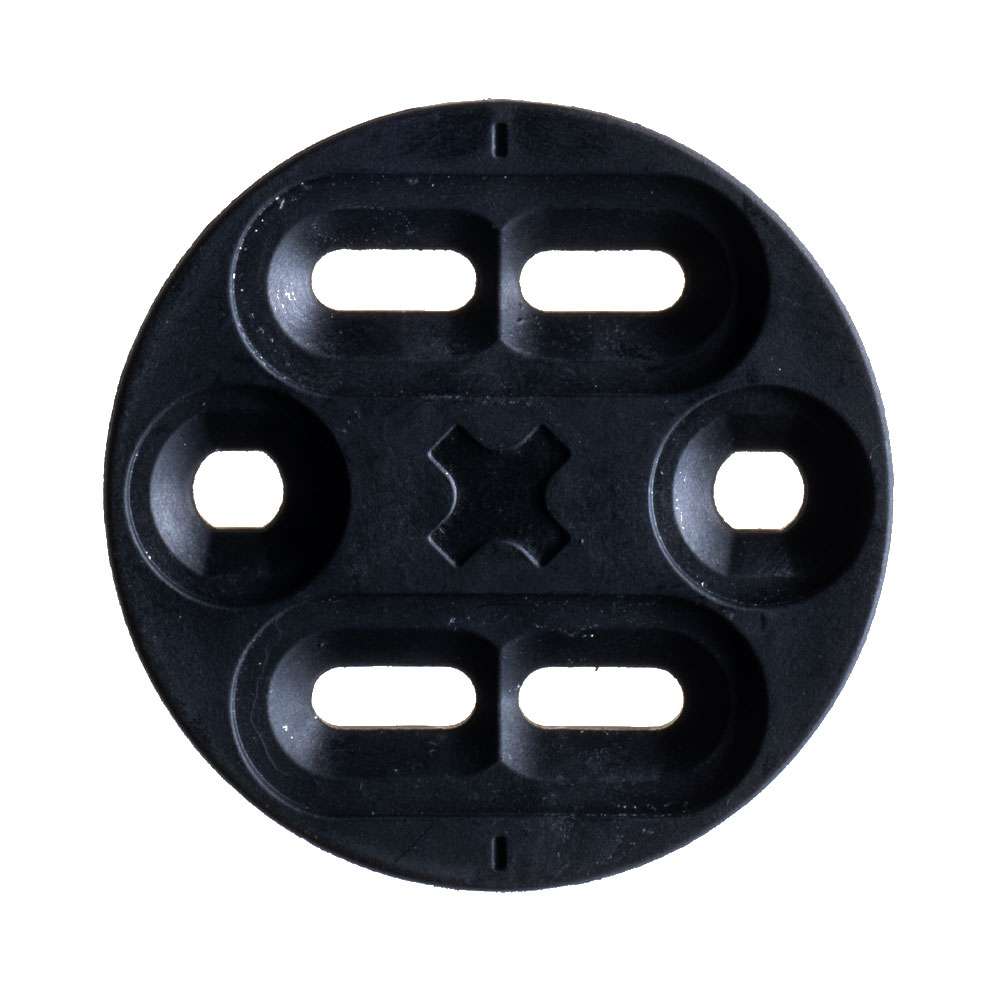 SMALL PIVOT DISK
2X4 AND CHANNEL™ MOUNTING PATTERN COMPATIBILITY

REDUCED SIZE, INCREASES TRUE BOARD FLEX ZONE AND DRIVE PLATE POWER
Size Chart
Size
Boot Size US
Boot Size EU
M
US W 5-8
EU 35-39
L
US W 9+
EU 40+
You might also like