The Forte is a premium women's binding for versatile performance and comfortable control. It has a responsive medium flex throughout with an aluminum heelcup, magnesium fiber drive plate, a progressive asymmetric engineered nylon highback, and a dyadic power ankle strap. This is the best binding for fine tuning your skills and charging the whole mountain like ripping is your Forte.

MAGNESIUM FIBER DRIVE PLATE
Magnesium Fiber, UHMW Core and Eco-Sublimated top sheet material create a medium flex pattern for a broad range of conditions.
NYLON HIGHBACK
Engineered Nylon Polymer has a medium flex which is best for all around riding conditions.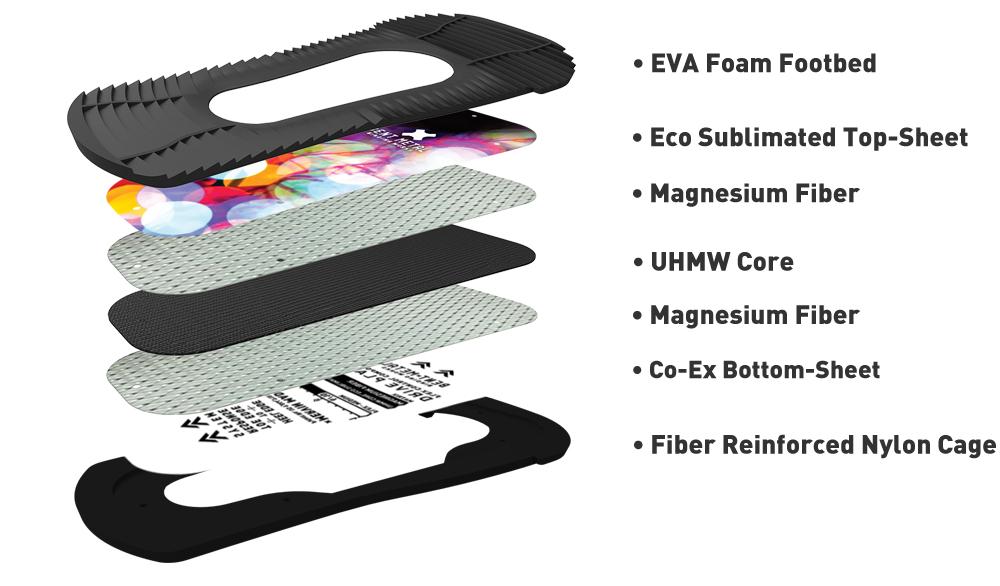 Size Chart
Size
Boot Size
M
US W 5-8
L
US W 9+
You might also like