The new BMBW Axtion is a performance enhanced all mountain go to. A team favorite this binding is solid reliability with a light design. Featuring the Mobility ankle strap and Grip Form toe strap, a Uni-Body nylon chassis and a solid asymmetric high back for increased rigidity. Looking for top to bottom performance, comfort and reliability? Then it's time, time, time for some Axtion!

FOREST BAILEY
In this morphing tapestry of rad one constant is the connections he makes with people that inspire him; his actual family, his friends and fellow board riders and even the ones he's yet to meet. This is represented in the piece he chose to feature on his Axtion binding.

MAGNESIUM FIBER DRIVE PLATE
Magnesium Fiber, UHMW Core and Eco-Sublimated top sheet material create a medium flex pattern for a broad range of conditions.
Nylon Highback
Engineered Nylon Polymer has a medium flex which is best for all around riding conditions.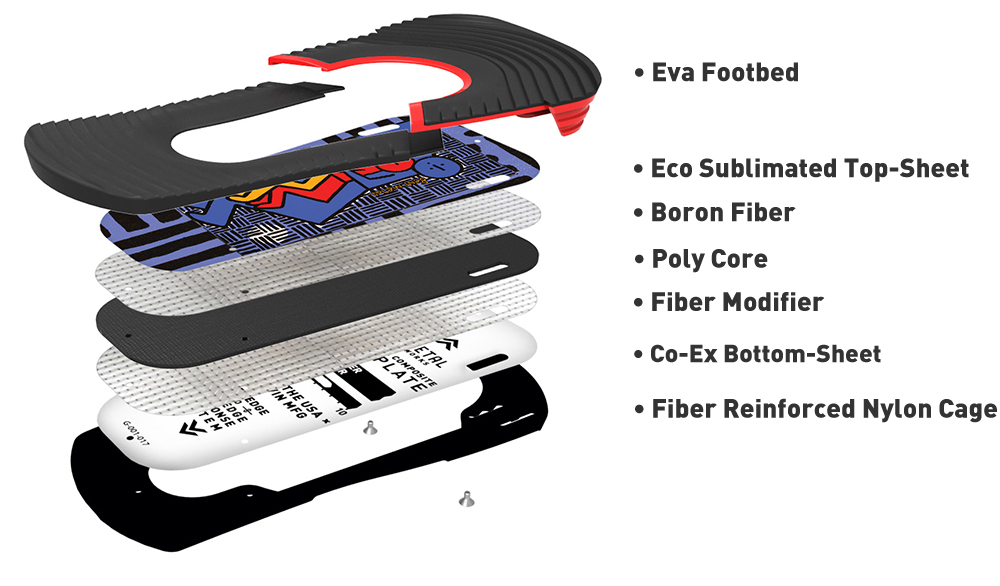 Size Chart
Size
Boot Size
S
US M 5-8
M
US M 8-11
L
US M 11+
You might also like