Dynamic freestyle integration. Our softest flex control combination of a Urethane Highback and Bi-Axial fiber Drive Plates allows you maximum freedom of movement in freestyle terrain and unrestrained flow in powder or smooth groomers. The Logic lets you push yourself to the edge but always come back to center and ride it out.

SEAN GENOVESE
Sean Genovese puts the gnar in narwhal for this year's nautical themed BMBW Logic. The translucent blue urethane high back lights up in the shallows and get's dark in the deep, pairing nicely with waders or even a survival suit. For all the salty dogs, shred mariners and park slayers busting tricks on the slime line, heading off around the horn, hiking after the lifts close and swapping fish stories later over a crusty pilot bread, this is for you.



CALCIUM BI-AX DRIVE PLATE
Soft flexing Bi-axial fibers transmit positive edge to edge performance and allow creative freestyle flexibility.
URETHANE HIGHBACK
Soft Urethane flexes with your boot for a smooth response and progressive freestyle snowboarding in any terrain.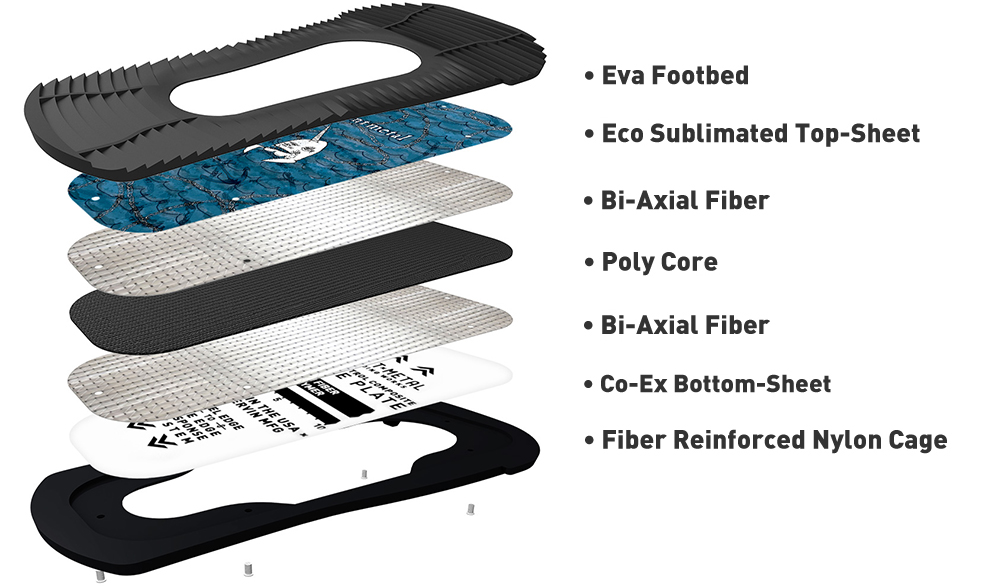 Size Chart
Size
Boot Size
S
US M 5-8
M
US M 8-11
L
US M 11-14
You might also like