Nicolas' riding style demands a careful balance of power and playful elegance as does his equipment. He's found that balance in the new BMBW CorPro; powerful performance and support without giving up on board feel and creative, expressive reaction. We welcome Nicolas officially to the BMBW team with his very own CorPro model for ultimate freestyle / freeride harmony.

Magnesium / Carbon Fiber Drive Plate
Magnesium Fiber, Carbon Fiber, UHMW Core and Eco-Sublimated top sheet material create a medium flex pattern for a broad range of conditions.
Nylon Highback
Engineered Nylon Polymer has a medium flex which is best for all around riding conditions.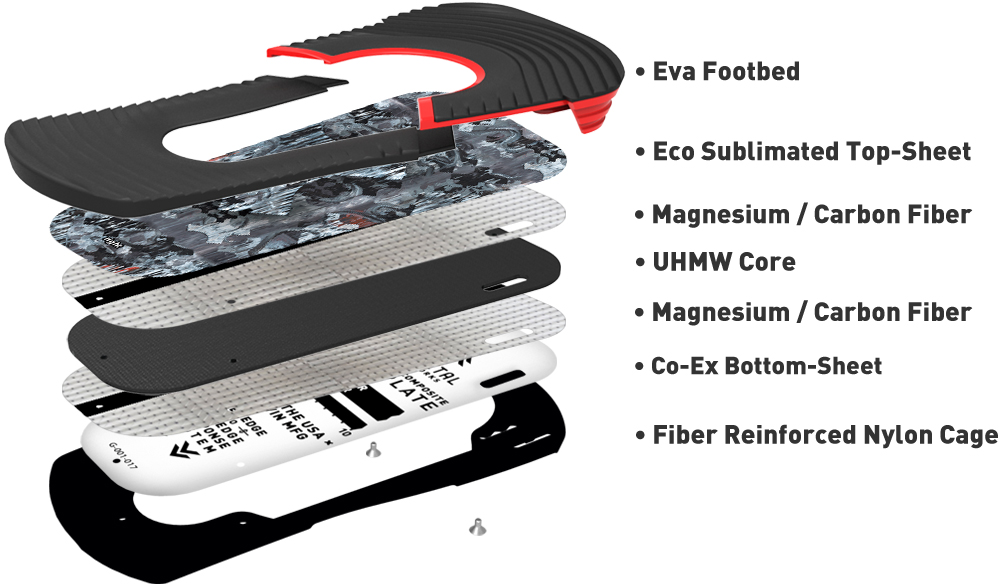 Size Chart
Size
Boot Size
M
US M 8-11
L
US M 11-14